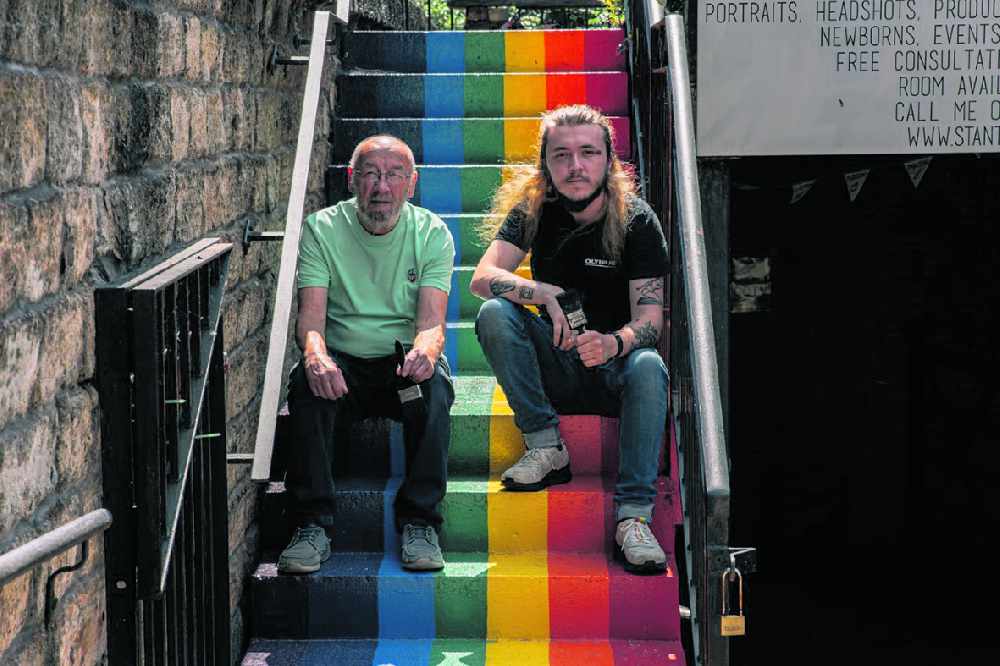 A rainbow staircase in the middle of Glossop is not just a tribute to the NHS.
It's putting a smile on the face of everyone who sees it.
The stone steps lead to photographer Joe Stanton's Stantography studio on Smithy Fold.
Since Joe and his dad Raymond repainted them - all 11 of them - it's been hard keeping children away.
Joe said: "Kids love running up to them, people like having their photographs taken on them.
"They just seem to bring happiness to everyone."
Joe admits the multi-coloured steps were not created by him or his dad.
"They were done by a friend of mine, Ben C Downes," said Joe.
"But the paint was starting to fade so me and my dad decided to freshen them... actually he did most of the work."
It took the best part of seven hours, but both father and son were happy with the result.
At a time when the coronavirus pandemic is putting such a great strain on everyone it's a colourful tribute to the NHS.
Main image:
COLOURFUL: Joe and Ray Stanton on the stone steps outside Joe's studio.