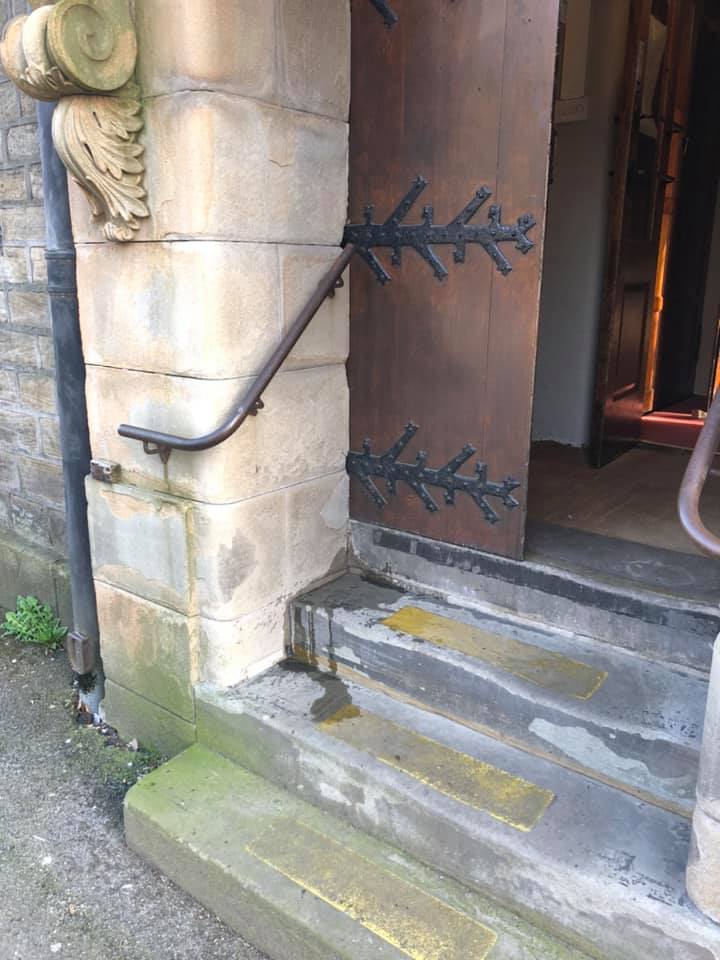 Glossop's Partington Players Theatre is pleading with people to use public toilets and respect local businesses, after finding that someone had urinated outside the theatre's Henry Street entrance. 
Staff discovered the disgusting incident on Wednesday afternoon (31 March).
It came as the warm weather and easing of some coronavirus restrictions this week saw people gather on Norfolk Square in the town centre.
Ryan Meehan, who works at and fundraises for the theatre, has issued a plea to anyone drinking in the vicinity of the square and is reminding the public that the front-door step of the theatre should not be used as a toilet.
He also said that he is in the process of writing to High Peak MP Robert Largan after being unable to gain permission to get CCTV installed at the doorway, due to the fact the theatre is a Grade 2 listed building, despite many attempts to do so.
Ryan said: "It's lovely to see the outdoor spaces of the town being utilised in accordance to restrictions! However, can I please make a plea, to anyone that is drinking in the vicinity of Norfolk Square... our front-door step is NOT a toilet.
"We are a historic Grade 2 Listed Building, and have had so many hardships during the pandemic, barley keeping our heads above water.
"Can we just ask you, if you are drinking in this area, to maybe use the public toilets that are provided on the Market Ground, or somewhere else out of the way. It is not even 6pm and there are children around, yet people are still deciding our door way is a urinal.
"We have to clean that up, and we also have to clean the mess that comes inside to the building. One incident happened when we were showing a potential letting for our function room, who then had to walk out of the building into a stream of urine.
"Please have some respect for the local businesses."
MP Robert Largan has said he will raise the issue of people drinking on the square with Derbyshire Police, after the theatre reported it to police but had received no response.
Image: Partington Players Theatre
Read more from the Glossop Chronicle
Click here for more of the latest news
Click here to read the latest edition of the paper online
Click here to find out where you can pick up a copy of the paper