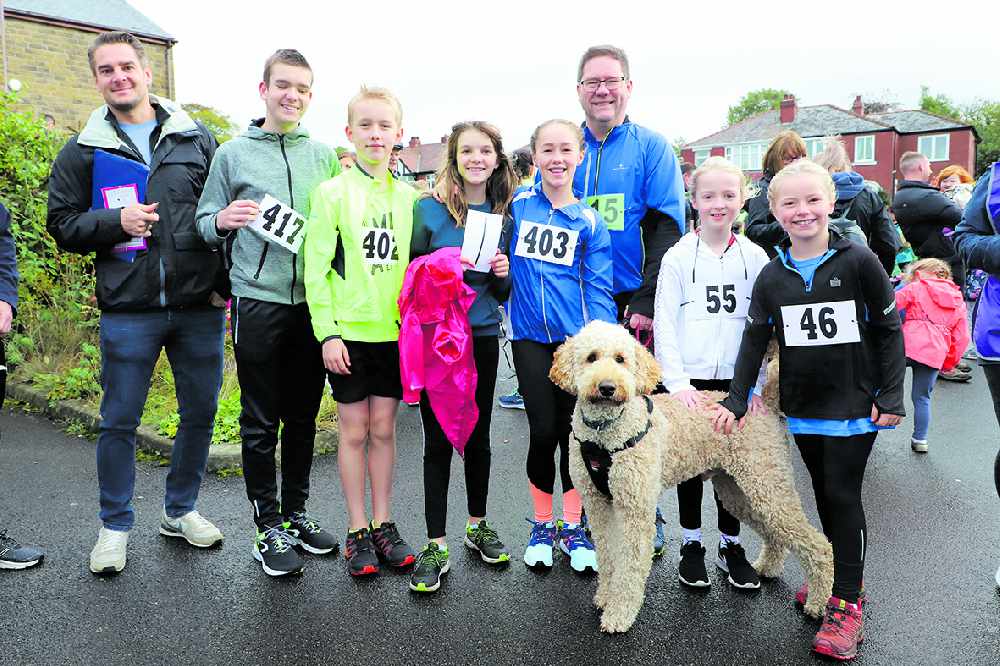 Glossop Rotary Club has been forced to pull the plug on its annual charity fundraiser.
Last October's Glossop Jog came up with £5,000 for the children's charity KidsCan.
It took the cash raised since the first run around a Glossop-based circuit in 1970, to £250,000. But there won't be a Glossop Jog in October. It's become the latest victim of Covid-19.
Organiser Barrie Powney said: "We have had to cancel, it's very disappointing, but there is nothing we can do."
Planning the Glossop Jog takes months and it became apparent earlier this year when coronavirus kicked in that Jog 2020 could be a non-starter.
Schools entering children for the sponsored event are always the main source of income.
However Barrie soon realised this might not be the same this year.
He said: "I rang the three biggest schools that take part, Duke of Norfolk's, St Luke's and St Charles when I said we might not be doing it the response was 'Oh no'."
As the weeks wore on and the Government imposed lockdown, it became apparent that the jog could be a non-starter.
Barrie recommended cancellation to club members and they agreed.
Club funds are currently low, and the cost of printing the Jog brochure alone is £1,000.
Paying for it every year came from the advertisements Barrie got from calling on Glossop businesses and speaking to the owners.
But because shops and offices were in lockdown it didn't seem right to approach them, with businesses already struggling.
In the end the decision was straight-forward.
Schools were closed, so getting sufficient entries would be difficult.
Meanwhile the club had a list of good causes vying to be the main beneficiary. Members had intended choosing one in May, but by then coronavirus hit.
Barrie said the club was now looking forward to Glossop Jog 2021.
Main image:
FLASHBACK: Glossop Jog 2019, which raised £5,000 for the children's charity KidsCan to take the total raised over the years by Glossop Rotary Club's annual big event to £250,000.