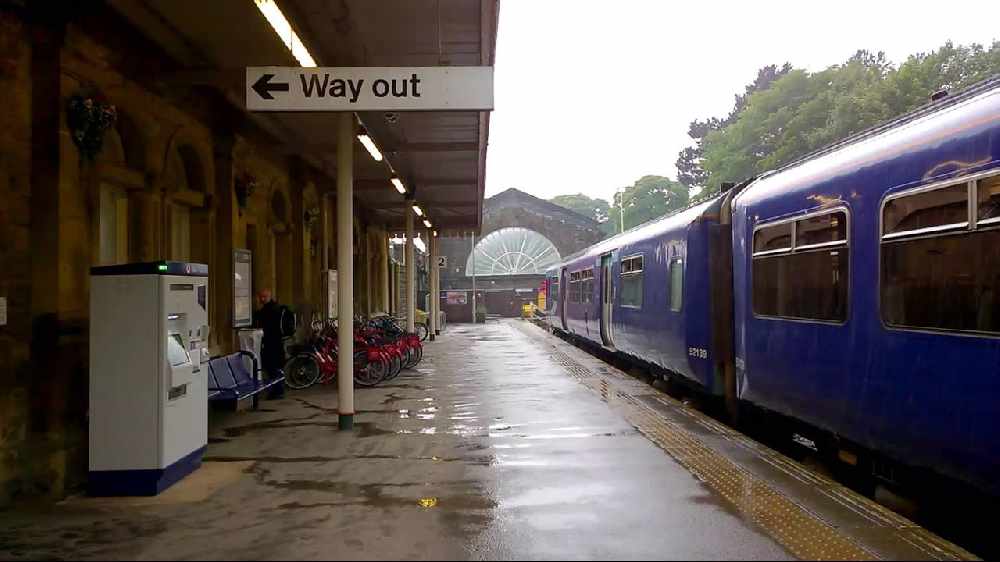 High Peak prospective parliamentary Lib Dem candidate Guy Kiddey is proposing a series of initiatives to regenerate the constituency's towns under the slogan #ProjectRegenerate. 
One idea is to build a new roof on Buxton station, which he says would create new business opportunities and jobs, and impress visitors to the town.
Mr Kiddey said: "Besides making it a more comfortable place for travellers, the roof would provide space for small shops, a cafeteria and tourist information.
"There could even be a bicycle hire point. It would also impart a sense of the grandeur of Buxton – a bit like St Pancras station does for London."
The proposed design, by Jeremy Poulter of Stockport-based Poulter Architects, takes inspiration from the station's former iron structure, but the roof would this time be built using cross-laminated timber.
The design would extend the station towards the preserved fanlight. The Japanese garden would be relocated, probably towards the east of the station buildings.
Mr Kiddey added: "Buxton aims to be Britain's leading spa town and it needs a station worthy of that aspiration. Hopefully next year the Crescent Hotel will reopen and that will bring more high-spending visitors to the town."