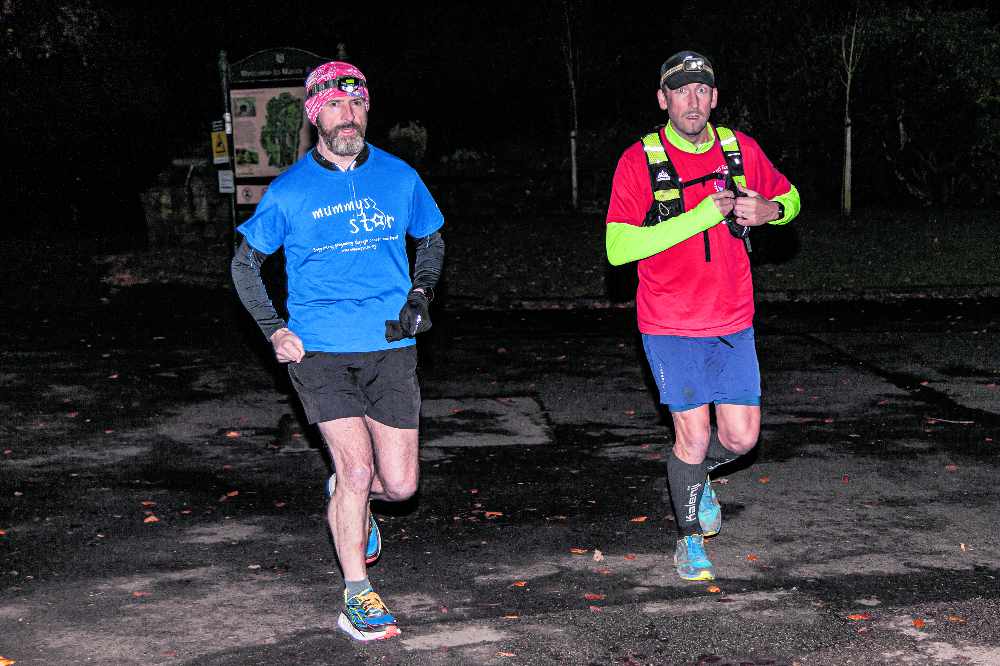 Guy Riddell ran 50 miles around Manor Park as Friday night turned into Saturday morning last weekend.
But whenever the going got tough during the 11 long hours, Guy only had to remember why he was there.
The 46-year-old from Stanyforth Street, Hadfield, who runs 2,000 miles a year, was doing it for Glossopdale Foodbank. As usual, big-hearted locals did not disappoint.
Guy, who works for BT, said: "People in Glossopdale are always very generous. In the past I have raised money for Mummy's Star and cancer charities.
"It was the same this time, people donated money and bags of provisions for the foodbank. Children from the local nursery brought bags of stuff, my car is full."
Guy started his run at 7pm with Pete Wallroth, but the Mummy's Star founder was forced to pull out after 30 laps of the mile-long Park Run circuit when he aggravated a knee injury.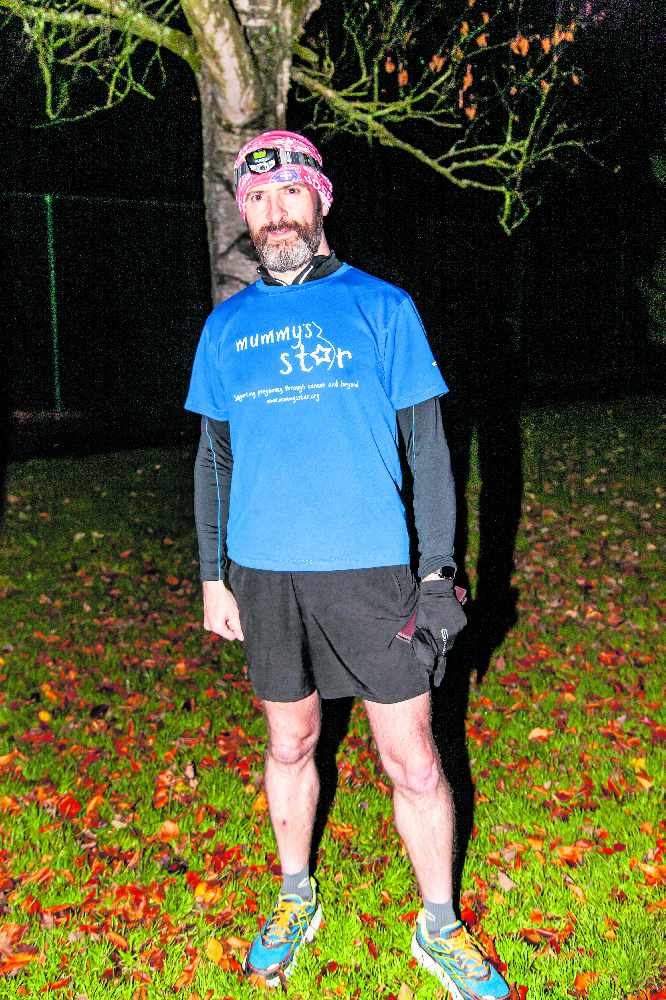 Guy Riddell
It meant he experienced the loneliness of a long distance runner at times, as Guy followed the beam of his head torch as he made his way through the deserted, pitch black park - picking his way over half-hidden tree roots through the rose garden and on past the pond.
"The problem was keeping motivated," he said. "But I kept plodding along.
"I have been working from home and it was good to have something to focus on. I like running at night, it was cold and it wasn't raining and the moon and stars were out."
Guy's run was punctuated by regular stops for snacks and drinks from his car in the Corn Street car park.
Glossopdale Harrier Guy finished the run which started in the dark and ended in the dark, at 6.20am on Saturday morning.
Glossopdale Foodbank Charlotte Mendes-Kelly said: "We are so appreciative of this fantastic offer from Guy.
"Thank you Guy and everyone who supported him."
Although the run is over, Guy's appeal goes on.
To support him, he is suggesting donations of food and toiletries, either in any of the foodbank's donation baskets at Tesco, M&S, Glossop Whole Foods, Simmondley Co-op, or the foodbank lock up, Unit 5 Brookfield Industrial Estate, Peakdale Road, Glossop, which is open every morning 9-11am, apart from Thursday, when it is closed.
Main image:
Guy Riddell and Pete Wallroth running in Manor Park.