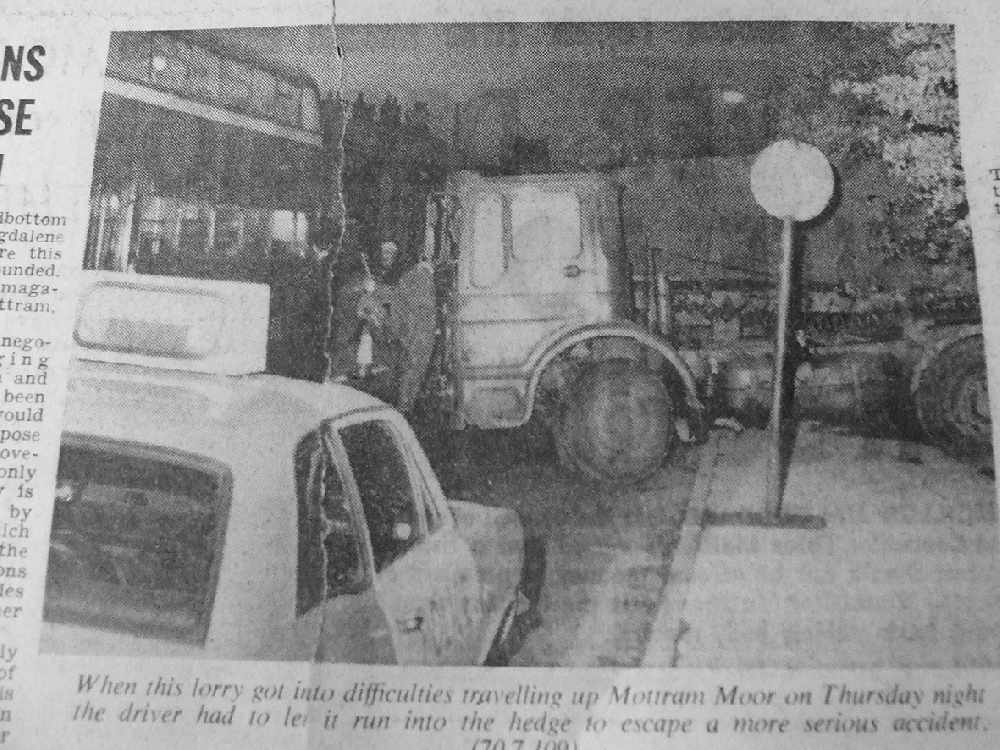 The Ministry of Transport wanted to widen Mottram Moor 50 years ago to cope with the 29,000 vehicles a day that used it.
They were talking about taking a chunk of Wedneshough Green to do it.
Longdendale Council was against it, saying that the only way to ease traffic problems was the bypass.
Chairman Cllr D Green commented: "I don't see what they hope to gain by this widening."
Colleagues agreed, saying the answer to relieving congestion in Mottram, Hollingworth and Tintwistle, was a relief road and they decided to fight the proposals.
Fast forward 50 years and things are much, much worse.
Main image:
CONGESTION: Mottram Moor in 1970.