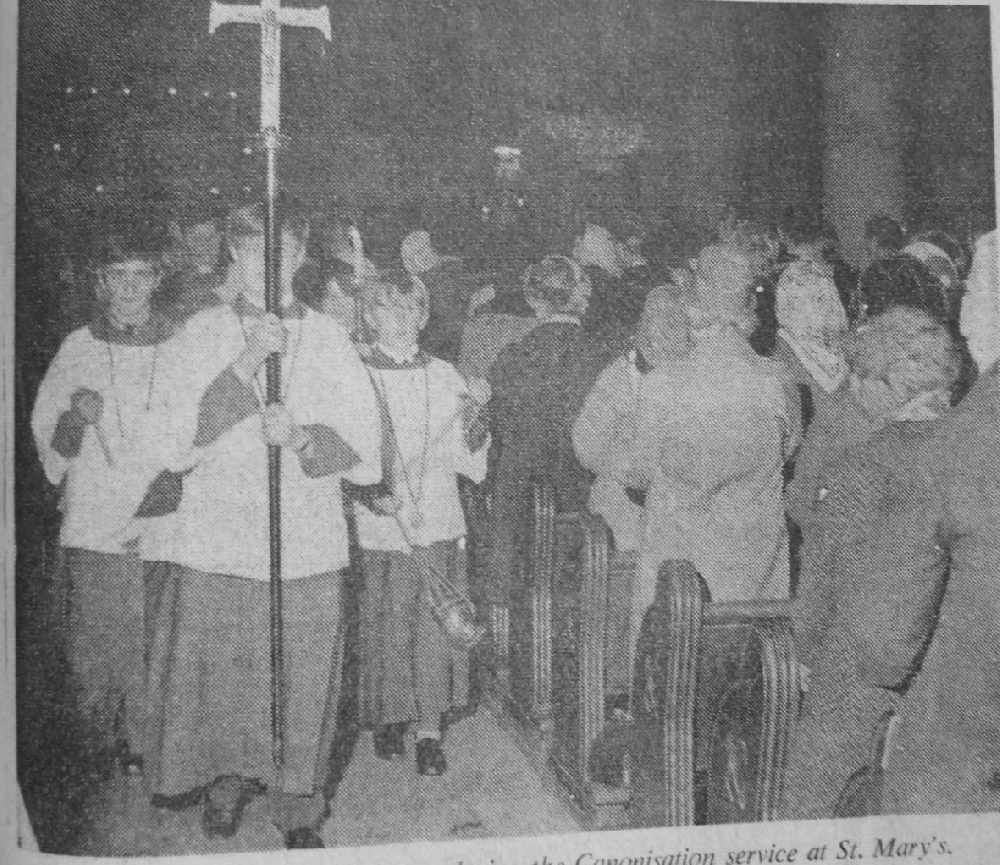 It was the day that Glossop Roman Catholics had been looking forward to for ages.
Philip Howard, whose name was given to their secondary school, had become a saint.
At a service at St Peter's in Rome, Pope Paul was proclaiming 40 new saints.
Philip Howard was one of those Roman Catholic martyrs executed for their religious beliefs in this country, just after the Reformation.
A few people from Glossop had travelled to Rome and were in St Peter's in October 1970, to hear the names of the new Saints read out.
A few hours later, hundreds more Catholics were in St Mary Crowned Church, Glossop, to honour their very own saint.
Philip Howard, Earl of Arundel, who died in the Tower of London in 1595, is the 'patron' of what 50 years ago was called Blessed Philip Howard School.
More than 700 people packed into St Mary's half a century ago for that special service.
Pupils came from the school named after the martyr and from All Saints and St Margaret's, Gamesley - all playing an active part
A feature was the sung Mass with the schools' choirs and children playing recorders, violins and percussion.
Roman Catholics from Hyde, Ashton and Manchester joined local families at the celebrations.
Actor Kevin Howarth was Master of Ceremonies, Sarah Clegg was the organist, John Killgallon read a lesson.
There was to have been a torchlight procession from the church, but in the end with heavy rain falling it was moved inside.
It was the start of more thanksgiving, a cheese and wine evening and a dance at Blessed (soon to be called Saint) Philip Howard School.