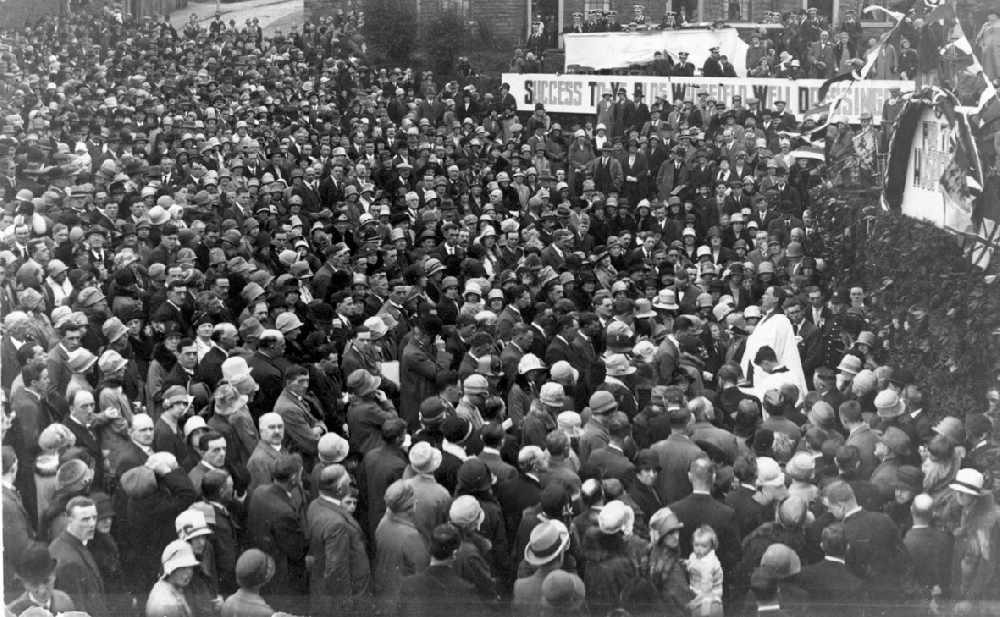 Here is a picture of Whitfield Well Dressings in the autumn of 1928 and there were crowds as far as the eye can see.
Everyone was jostling for space on Whitfield Cross, so many in fact that you can't see the stone troughs filled with water which many years earlier was the village's only supply.
In the centre of the picture - kindly loaned by Glossop Heritage Trust - white cassocked clergy move into the crowd.
On the right is what appears to be an open-topped bus, with part of the band that played for the service where the vicar of St James' Church followed the time honoured tradition of blessing the wells.
The wells are still there, maybe waiting for the tradition to be revived.