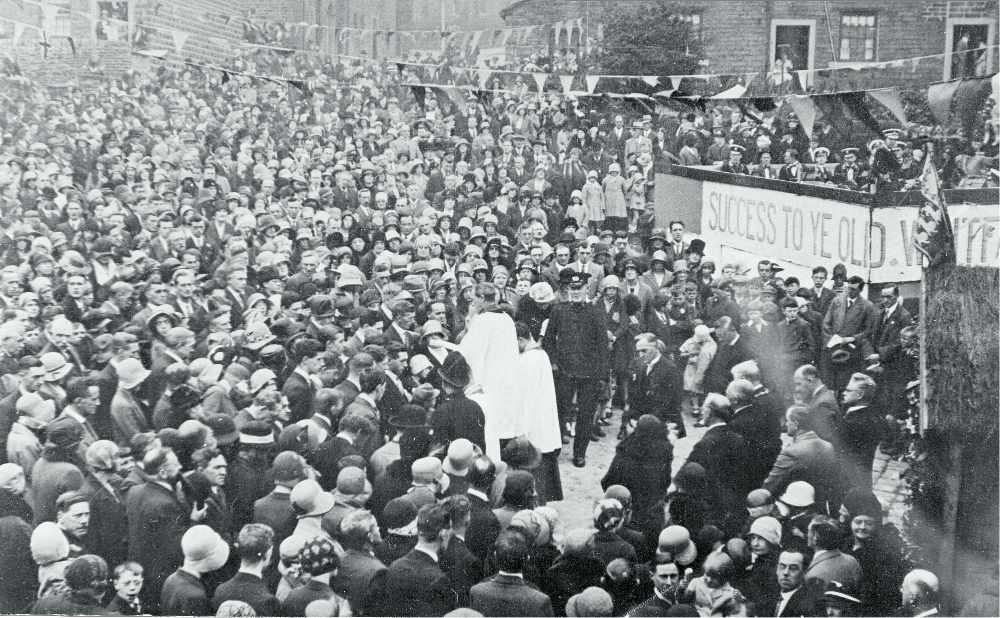 Heads bowed, people give thanks for something that today we all take for granted... water.
But in 1928, when this photograph dates from, not every home had piped supplies - water had to be carried from wells. This picture shows people packing Glossop's Whitfield Cross for the annual well dressing and blessing celebrations.
Whitfield Wells were dressed with heather collected from nearby moors which was carried on rush carts, the services that followed were conducted by the local clergy.
It wasn't all praying and singing hymns - most of the men headed to the pub when the service was over, with the women and children going for a picnic.
Main image:
THANKS FOR WATER: Dressed in their 'Sunday best', Whitfield people pictured at well blessing service in 1928.