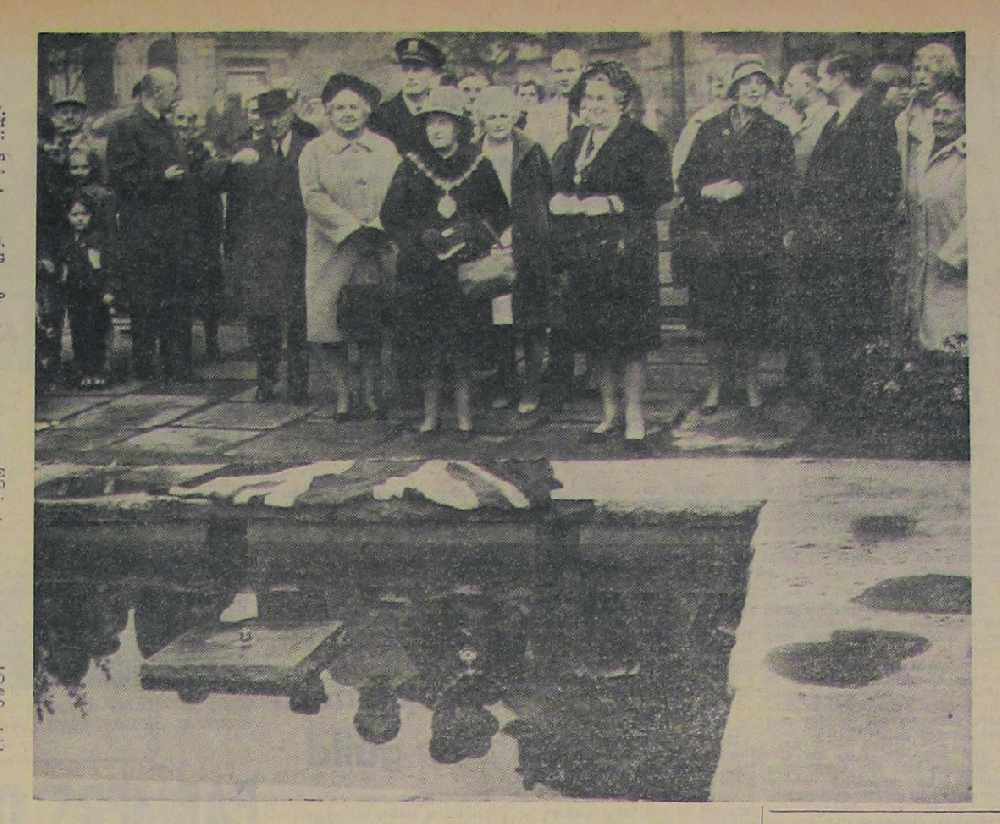 It was November 1966 and what on the face of it looks like a group of people simply looking at a pond with a crumpled Union Flag on the ground.
It is in fact the formal opening of the famed Norfolk Square fountain by the Mayor of Glossop, Cllr Ada Williams.
The idea was a water feature that people could enjoy, although it didn't quite work out that way.
The fountain had a mind of its own and there was no telling how far the jet of water would rise.
On a windy day passers-by would get soaked, on a winter's day the square would become a skating rink.
So the council stopped the fountain and drained the pond, with the empty bowl them becoming the town's biggest (unofficial) litter bin.
The next step was removing the rubbish, filling the bowl with soil and creating a garden.
Even that didn't work, the littering continued, the garden got in the way of events on the square and it was removed and flagged over.
No wonder the people on our picture look none too pleased, they must have had a premonition of what lay ahead.
Main image:
GATHERING: The opening of the new fountain in Norfolk Square.