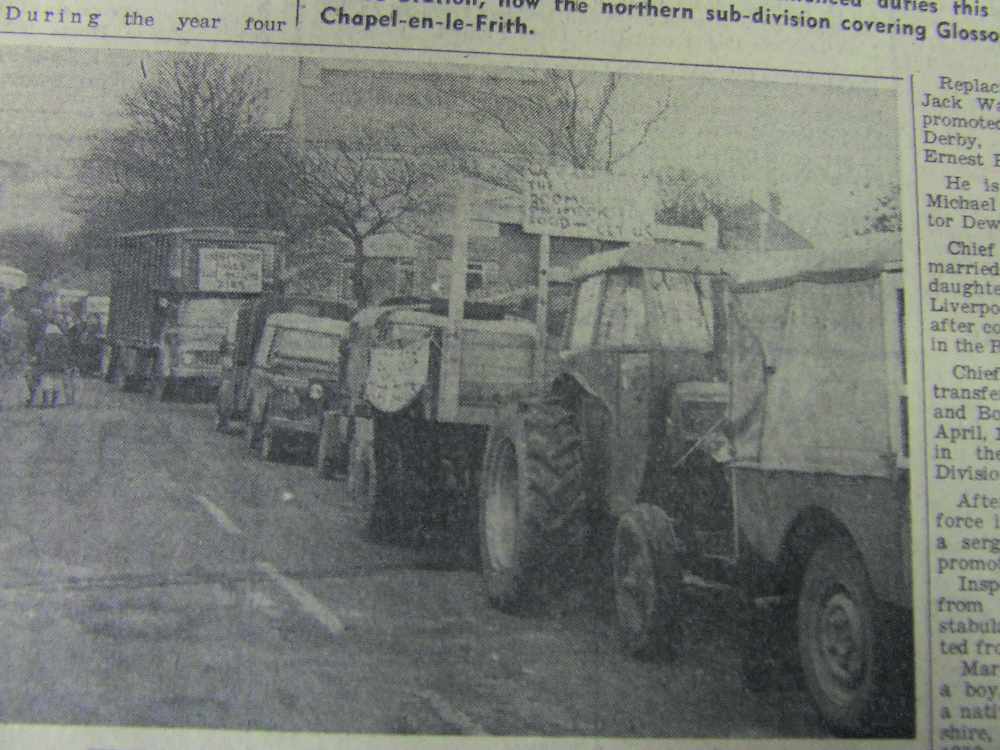 It was hardly a good place to be a driver when Glossop and New Mills branches of the National Farmers' Union met to demonstrate against Government price reviews.
It was a Friday afternoon in January 50 years ago and traffic was already heavy on the A628 from Mottram to Woodhead.
It was soon to get a lot heavier as the farmers started to stage their protest.
They met up at Tintwistle with their tractors and other slow moving agricultural vehicles plastered with posters and placards calling for a better deal for farmers,
They headed for Mottram and back again with a detour into Glossop, bringing traffic to a halt for a solid six miles.
Our report at the time spoke of farmers and their families boarding everything from cattle trucks and trailers to muck spreaders.
Their banners read 'Profits Not Promises', 'Best Farmers Worst Prices' and 'Greater Farmers Make Greater Britain.'
Parking was prohibited in Glossop town centre as more than 30 vehicles dispersed at Norfolk Square just two hours after the protest started. The reasons for the protest were probably like those affecting farming folk today.
Glossop farmer and NFU member Bill Crowton said: "Profits are less. What we want is a guaranteed profit margin.
"Bacon from Denmark is coming into the country cheaper than British farmers can produce it because the Danish Government subsidise their farmers."
Main image:
PROTEST: Tractors trundle along the A628.