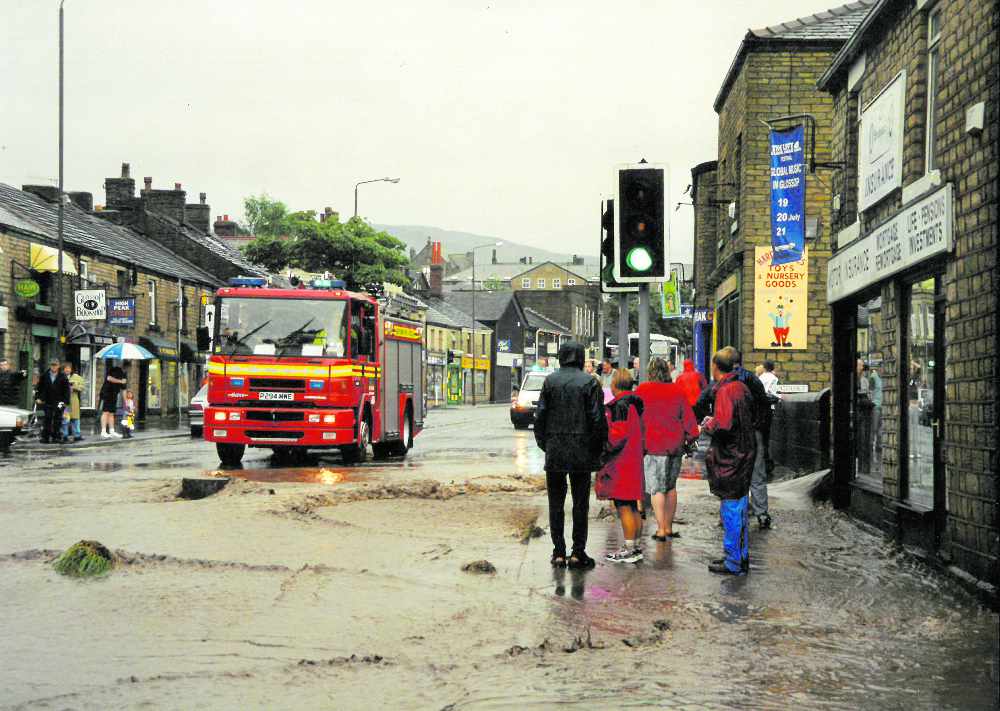 An August day 18 years ago had started warm and sunny and the prospects of rain seemed remote.
Even when the skies darkened around mid-day, Glossop people expected nothing more than a summer shower.
However, by late afternoon cars were floating through the town centre and water was sweeping into homes.
The floods that hit Glossop in 2002 were the worst in 60 years and resulted in damage running into hundreds of thousands of pounds.
Hours of incessant heavy rain had turned streams on the hills above Glossop into raging torrents.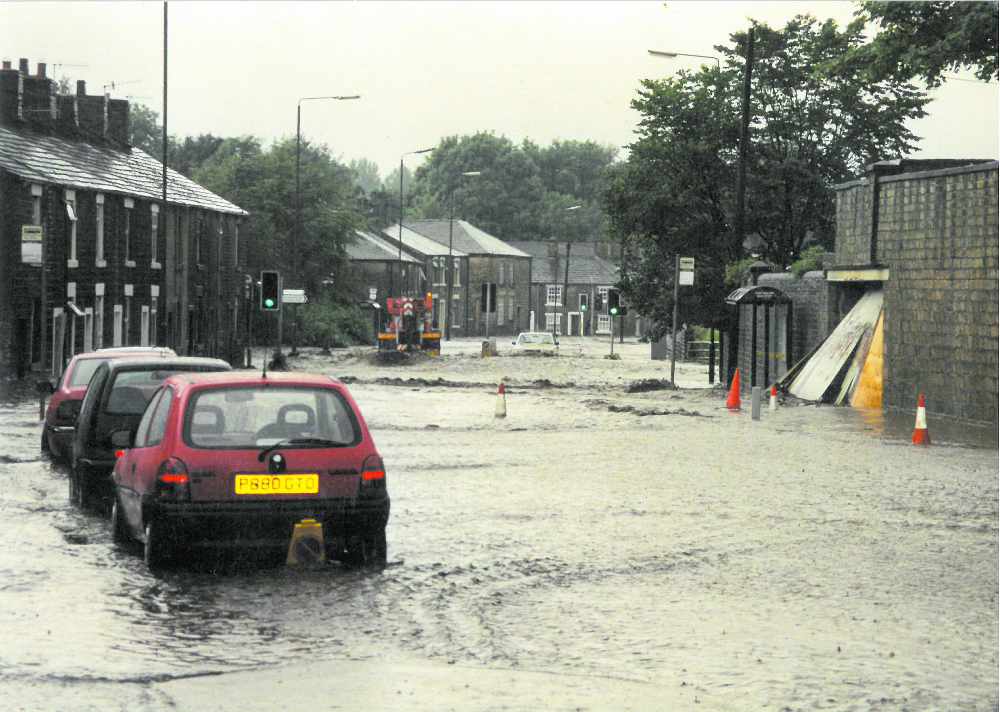 They flowed into Glossop Brook which burst its banks as it passed through Old Glossop.
The Queens Arms was flooded, cars on Shepley Street were submerged and boulders were washed down from Bleaklow.
People waist-deep in water struggled in a vain attempt to stop the flood water entering their homes.
Down stream in Glossop town centre it was a similar story as the tide poured down High Street West.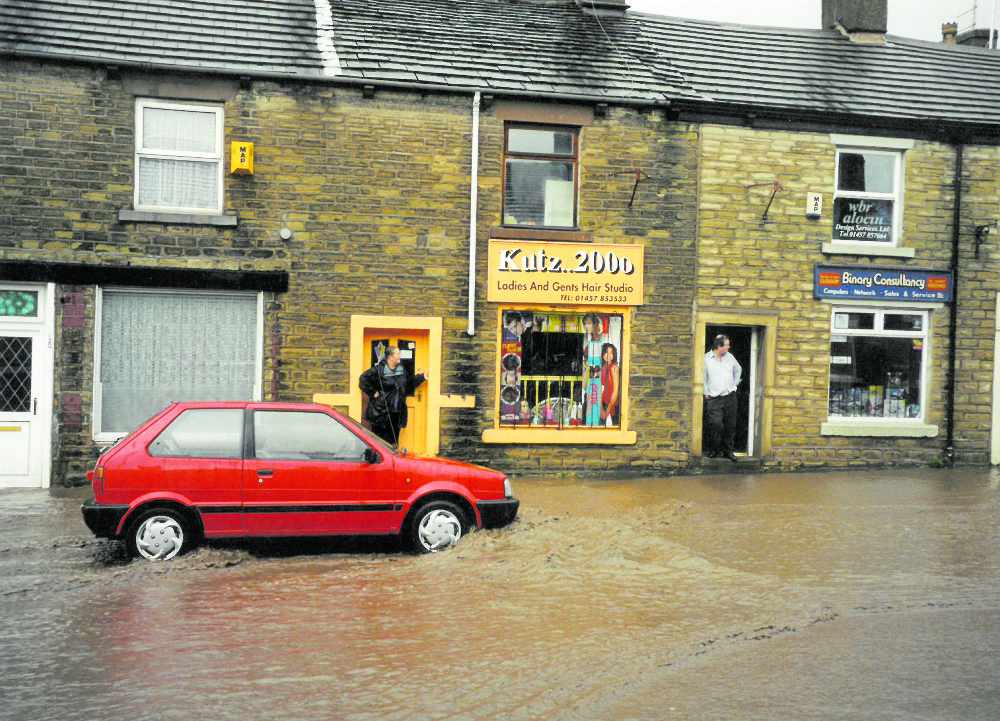 Heavy wooden doors at Allen's refrigerator works were battered down.
Fish from Cote Lodge around a mile away were seen to flounder in what had been Glossop's main road.
Wheelie bins carried by the fast flowing torrent crashed into cars, while all time, shocked residents stood outside flooded homes looking in disbelief and wondering just what to do next.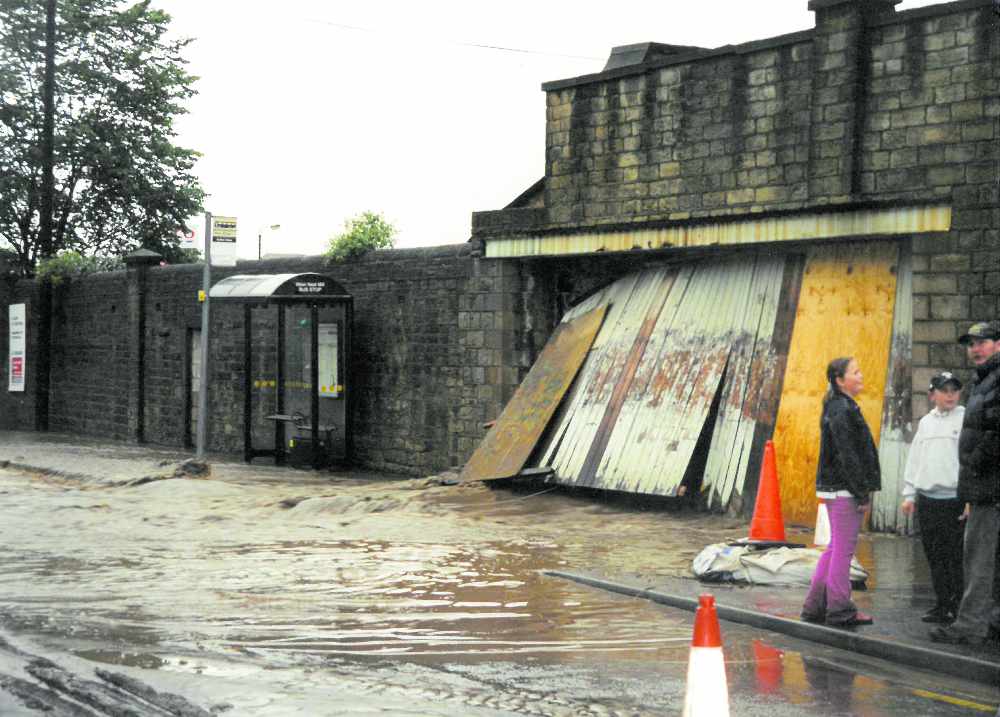 Evening turned into night and the rain had stopped, but the rescue work and pumping out of flooded properties by exhausted fire crews continued.
As dawn broke, the impact of the flooding became clear.
Where the water had been was now mud, silt, boulders and branches.
Sodden carpets and damaged furniture was piled up outside houses, their front doors wide open.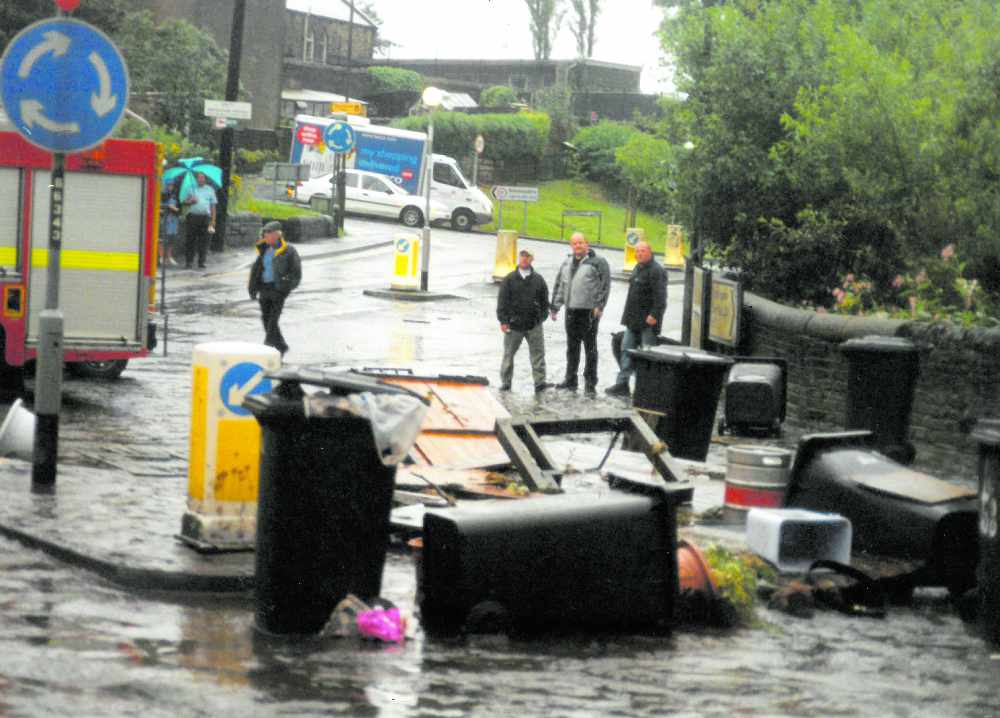 Emergency teams from the town and county councils provided help that included food and temporary accommodation.
Loss adjusters from insurance companies visited customers to discuss the cost of the worst floods in living memory.
In the weeks and months that followed, stretches of the brook along High Street West were given a new river bed.
It was smoother, allowing the river to flow faster, obstructions that held branches and that had partly caused the flooding were removed.
There has been no serious flooding since, but with global warming and freak weather, can anyone say it will never happen again?