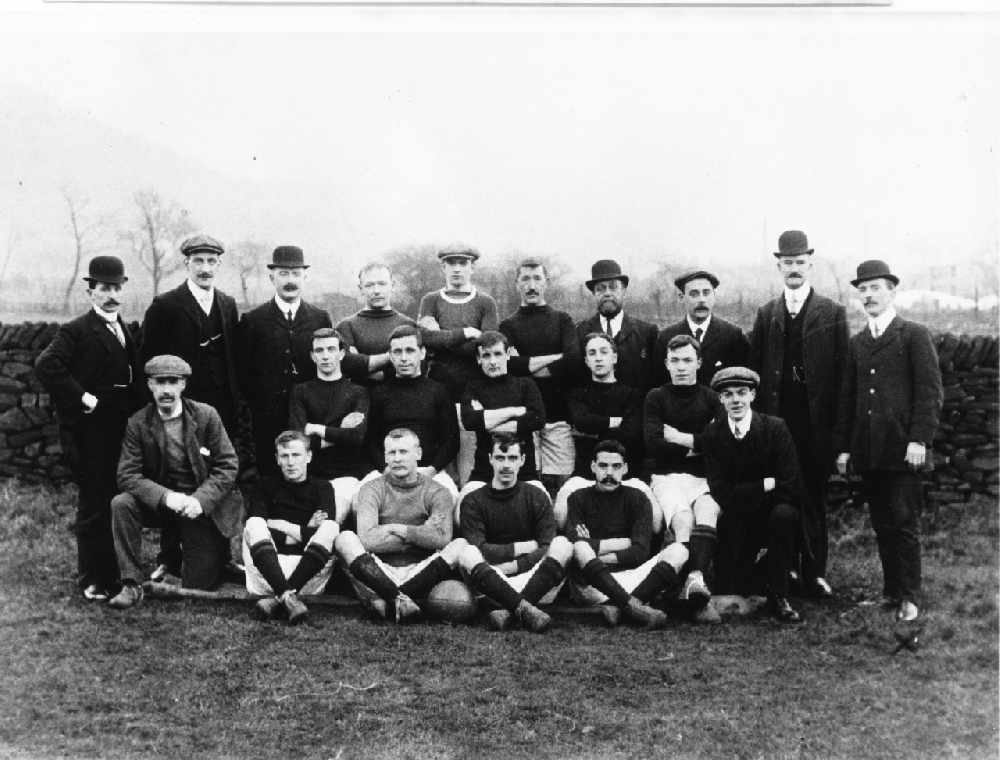 You have heard of Sheffield Wednesday, well here's Glossop Tuesday...
Although it's fair to say that both football clubs went in totally different directions.
Wednesday became fully professional, eventually being elected to the Football League and playing the game at the highest level.
As for Tuesday? Well they stayed an amateur club and as the years rolled by, gradually disappeared.
But the clubs did have something in common. It's said they were formed by shop workers who wanted to play competitive football on their half day a week off.
Then shops opened six days a week. But in the old days there was one day a week when they closed at mid-day to give staff a few hours off.
Glossop's half day was Tuesday and it was custom that was carried on until the 1960s. Sheffield's must have been Wednesday.
Our picture, which was kindly supplied by Glossop Heritage Trust, shows the Glossop Tuesday side of 1910.
It's difficult to know where the Glossop club's home ground was and if they played in a recognised league. By the look of the photograph Glossop Tuesday could have been a quite well-established club considering the well-dressed worthies the team is pictured with.
Looking dapper in their bowlers hats and suits, watch chains dangling from their waistcoat pockets - maybe they were the business owners.
Hopefully the team had some successful seasons, although four years after this team shot was taken it was the start of the First World War.
It's highly likely that most of the players ended up being sent to the battlefields, we can only hope they all returned home to begin playing football again on Tuesdays.
Main image:
GLOSSOP TUESDAY: The mid-week footballers who played matches on their half day. If you know anything about the club please get in touch. Picture courtesy of Glossop Heritage Trust.
Read more from the Glossop Chronicle
Click here for more of the latest news
Click here to read the latest edition of the paper online
Click here to find out where you can pick up a copy of the paper