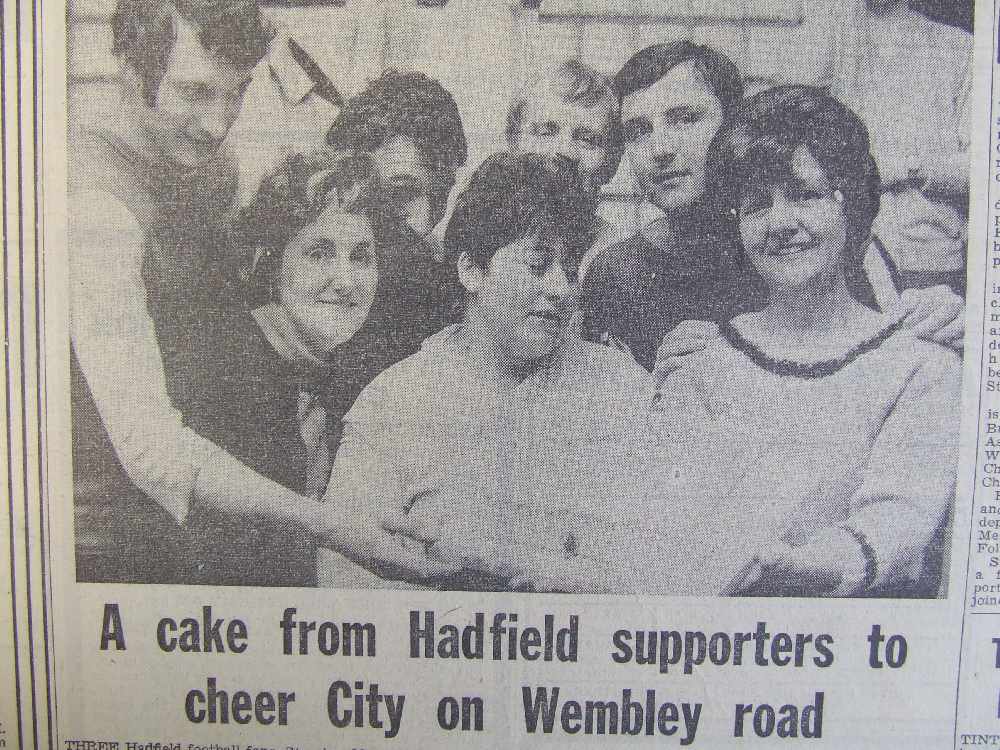 Manchester City stars took a break from training to meet three of their biggest fans in the Maine Road dressing room.
Pamela Makings, Ann Harris and Peggy Mainwaring wanted to wish their heroes well prior to City's League Cup Final against West Bromwich Albion in 1970.
So they had a cake made in the shape of a football field in City's colours made by Glossop town centre bakers Ward's and headed off to the ground.
Peggy said: "The players were glad to get our present and our wishes for Wembley,
"They talked about giving the cake to a hospital, but I think young (Lee) Bowyer had a slice. Anyway it must have done him good because he scored a goal against Arsenal later that night."
City won 2-1 with goals from Mike Doyle and Glyn Pardoe. Jeff Astle netted for West Bromwich Albion.
Main image:
CAKE MATES: Three Hadfield footy mates meet their heroes. Pictured with Pamela Makings, Ann Harris (holding the cake) and Peggy Mainwaring are (left to right): Neil Young, Mike Summerbee, Francis Lee, Glyn Pardoe and Mike Doyle.