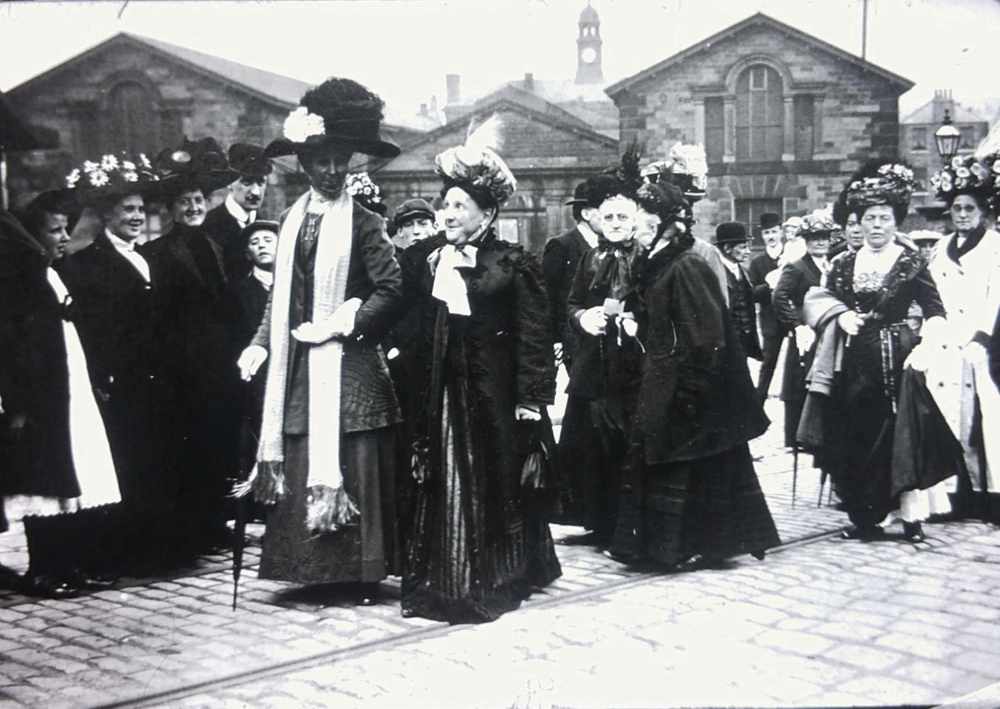 People seemed to be big on processions in the last century as these photographs - kindly supplied by Glossop Heritage Trust - clearly illustrate.
Both come from 1911, with the main image showing some of Glossop's prominent townspeople leading the Whit Walks along Victoria Street.
The rather formidable looking lady in the middle is Anne Kershaw Wood.
The photograph below shows part of a procession that celebrated the coronation in 1911, passing the town hall as it winds its way through Glossop town centre.