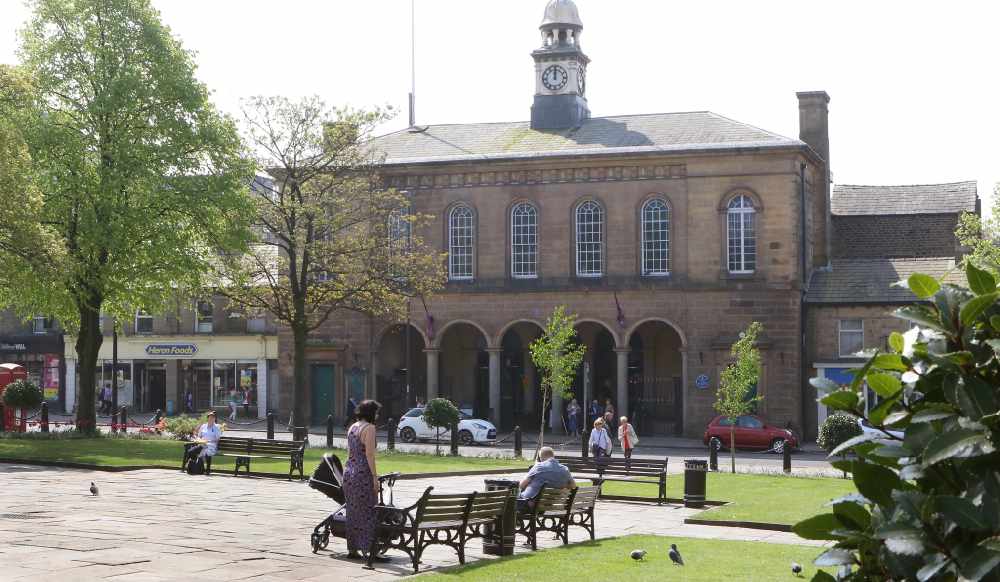 Glossop could have had a public hall and market complex costing £400,000 built 50 years ago - and that was a mountain of money in those days. 
But the town council, which was originally all for the re-development, finally pulled the plug... and it was all to do with money.
Alderman Terry Briody-Duggan, who chaired the Amenities Committee, said - particularly about a new public hall: "It would cost too much and only be used a little."
A scheme prepared by architects revealed plans for a brand new hall, redevelopment of the arcade, a new market hall and a cover for the outside market.
Alderman Terry continued: "The committee also feel that we have enough smaller halls in the borough and a new social centre being built in Newshaw Lane.
"Our present halls, such as the Victoria Hall and Town Hall, seem to accommodate most of the events.
"So we have decided not to go to all that terrific expense to build a hall which would not be used that much."
The committee was also swayed by the fact that Derbyshire County Council had started allowing its school halls to be used for various functions.
The market arcade, which in those days was looking more than a bit drab, did need a badly needed make-over.
It needed better lighting and a suite of shops, making it an added attraction to the market.
The Chronicle also revealed that the market hall 'was to be renovated with a new roof and floor, drainage alterations, redecoration and a review of the heating system.'
But we never did get a roof over the cobbled market square which meant stall holders and their customers were left shivering on cold days.
Perhaps 50 years on that could happen as High Peak Borough Council plan a new look market complex fit for the present and the future.