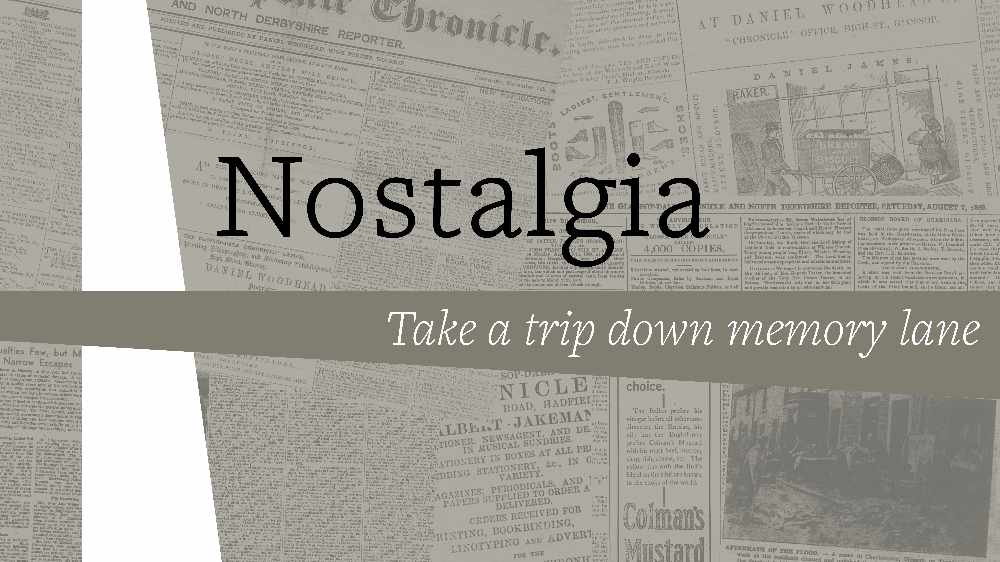 Film-makers have long been attracted to the hills around Glossop but not all have returned home with reels packed with pictures.
Most of them, who took their cameras to the Bleaklow moors which fringe the Snake Pass, went chasing tales of spooky sightings of apparitions near the wreckage of crashed military aircraft.
There were some keen to get footage of a 'black panther' rumoured to be living on the moors after being released by a big cat owner in Sheffield, who refused orders from his local council to have the animal put down.
Around 25 years ago, the Chronicle was contacted by a film company who said they were shooting footage on the 'mysteries' of Bleaklow.
Thinking it might make a story for the Chronicle, we tagged along with the team, which comprised a producer, presenter, cameraman and a sound engineer.
We had made our way up Doctor's Gate and onto the moor and the crew was setting up the apparatus, when in the distance loomed two figures and they were heading in our direction.
They were park rangers who asked the team what they were doing and if they had permission to be there.
It seemed the film-makers hadn't, nor had they paid the fee to be allowed to film.
The producer asked what it would cost and when he was told it would be in three figures, said rather sheepishly: "We only have £20 in expenses and that's to pay for our lunch."
More successful and certainly more professional was the team making a film around the same time about the United States Air Force B-29 Superfortress which crashed in November 1948, on Higher Shelf Stones, killing the entire 13 man crew.
The 'story line' surrounded a group of hikers who were walking past the wreckage when they saw the apparitions of the crew.
Filming had been agreed, the actors in USAF uniforms booked, the hikers organised.
Again, as it was a lovely summer's day and as we had nothing arranged, we tagged along.
When not all the hikers turned up, we accepted the producer's invitation to take part.
We scampered through the heather, looked convincingly terrified when we saw the ghosts and looked forward to our assured stardom.
We were told the film was being made for the American market and would appear on the National Geographic TV channel and be watched by millions.
Was it? We have no idea, but at least it was a different experience and we did get a free lunch out of it!
Read more from the Glossop Chronicle
Click here for more of the latest news
Click here to read the latest edition of the paper online
Click here to find out where you can pick up a copy of the paper