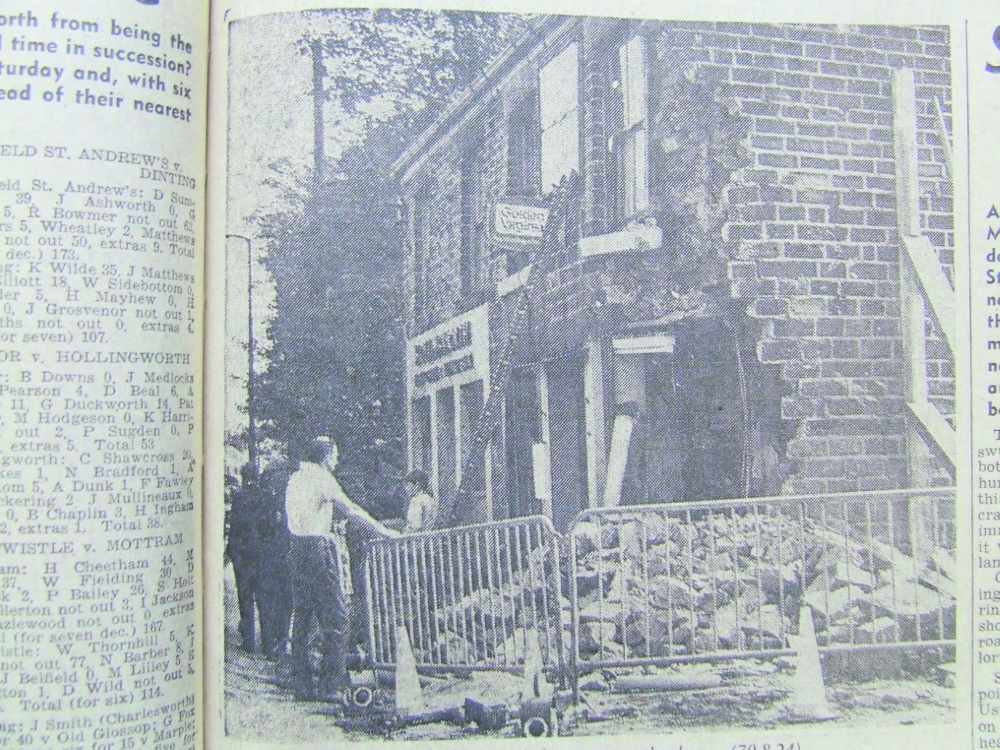 It was a quiet Sunday night in early August and the few people about in Hollingworth were walking home from the pub.
But at the top of Mottram Moor a situation that could have led to death and destruction was developing.
The driver of a heavy oxygen-loaded lorry was in trouble.
In seconds it was careering down the moor, gathering speed every inch of the way.
At the Woolley Lane junction it jack-knifed, crazily crossing Market Street and crashing into Mr and Mrs N Eddlestone's newsagent's shop.
Just like their neighbours in the terraced houses at either side of the street, they were in bed.
After all it was 11pm on August 3, 1970. But the sound of squealing brakes, breaking glass and crashing masonry, woke up everyone.
In minutes, they were in the street, looking in shock at the truck embedded in the shop front.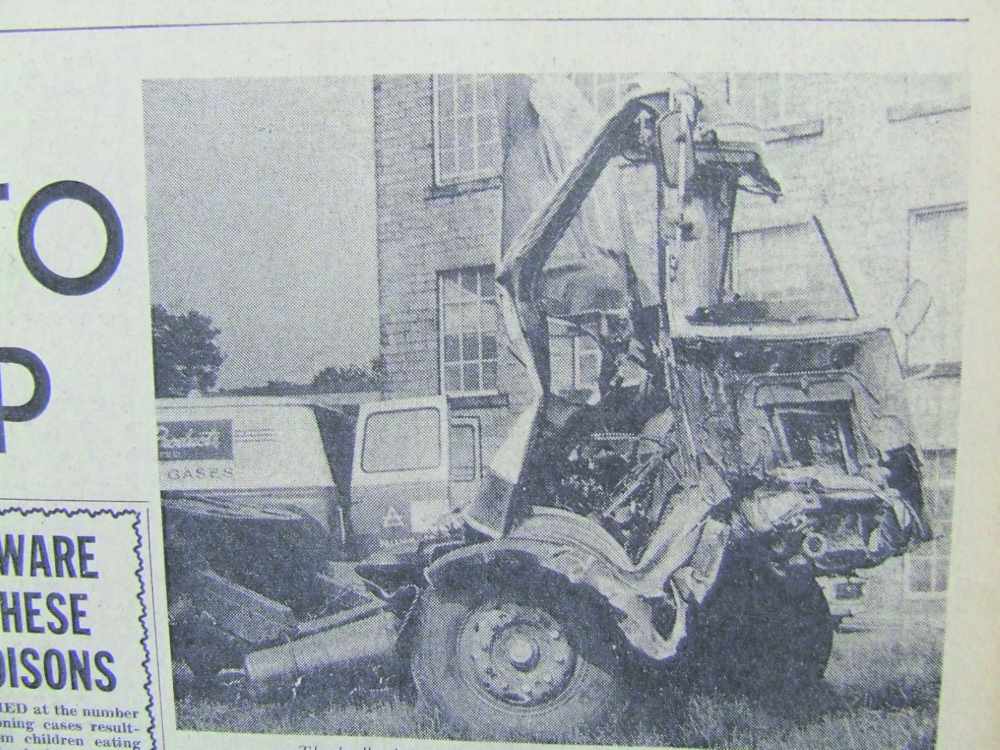 In minutes, the emergency services were heading for Hollingworth.
Paramedics gave the driver plasma, police directed traffic and probably Mrs and Mrs Eddlestone had a nice cup of tea. Apart from the driver, no one was injured.
For the Eddlestones it was business as usual the next day, newsagents get up early. Contractors arrived to pull the truck clear, eventually the shop was repaired.
Life was soon back to normal.
Or as normal as it can be on Market Street, where hundreds of HGVs travel on it every day.