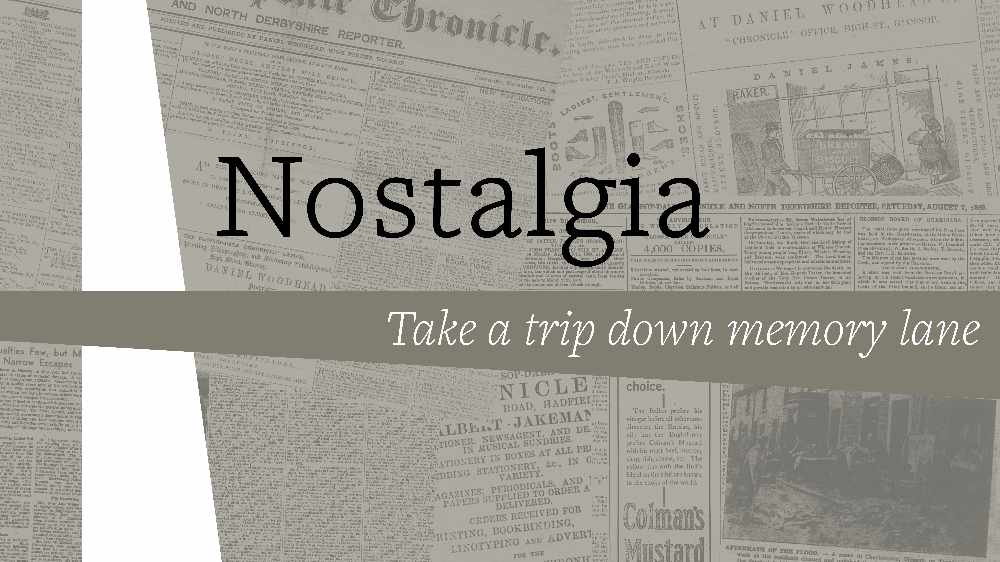 Families who had just moved onto the 1,000 home Gamesley estate were already struggling to adjust to life in the country.
But an even bigger problem was waiting around the corner.
Families had arrived to find there were no shops, no employment and little in the way of entertainment.
Buses to Glossop and their old communities in Manchester were infrequent and the fares were excessive.
As everyone now knows, the train station promised on the Hadfield to Manchester line which would have given easy access to the city, never materialised.
Fifty years on it still hasn't arrived.
Then in July 1970, Manchester Corporation, which had built the estate to house its overspill tenants, dropped a bombshell.
It was raising the rents by between four shillings (20p) and 10 shillings (50p) a week.
Although it does not sound all that much compared to today, it was 50 years ago - particularly to people whose finances were already beginning to be stretched to the limit.
Manchester Corporation insisted the increase was justified, saying it was due to the high cost of building.
Tenants had to pay and there was no one to turn to for help.
They lived in Glossop, but their landlords were in Manchester and at that time they had no representatives on Glossop Town Council.
Times were hard and it was a good few years before they improved.
Many of the 'new Glossopians' had moved to Gamesley in the winter of 1969 when snow was deep on the ground.
Many of the houses and flats were still being built, not all the roads had been laid.
It was a huge shock from life in the suburbs of outer Manchester.
But things gradually improved - shops were built, pubs opened and there were schools for the young families.
The final piece in the jigsaw would be the station, planned for land to the rear of the Bluebell Inn.
Councillors and MPs, past and present, have been and still are, fighting for it.
One day, maybe, it will happen.