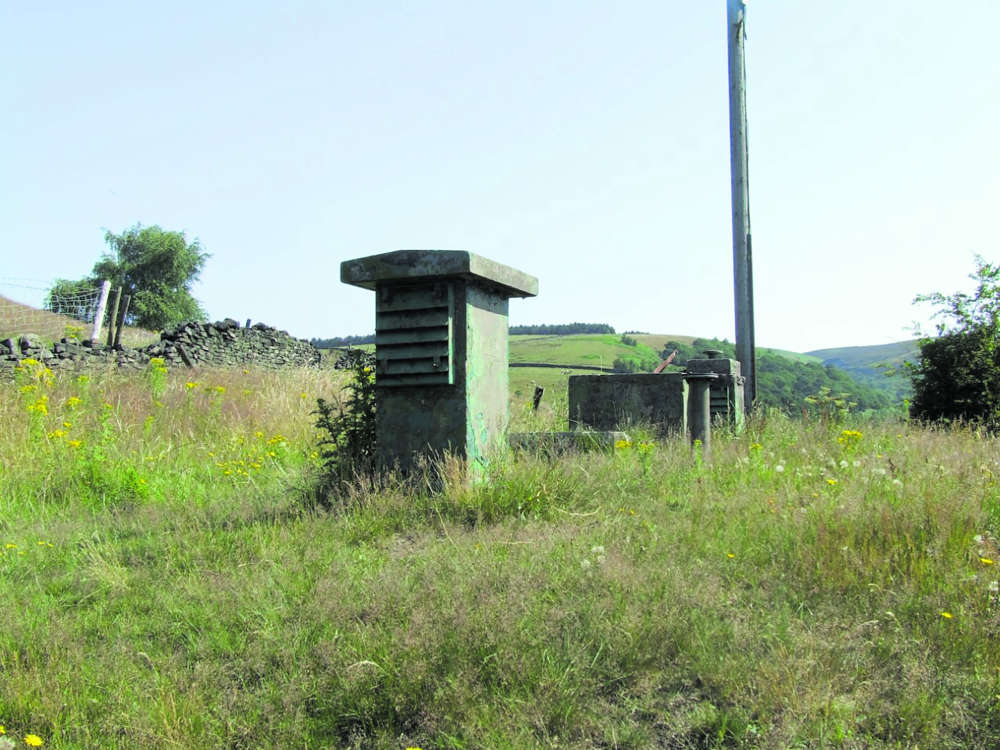 Enemy aircraft returning from raids on Manchester and Liverpool dropped more than 1,000 bombs on Glossopdale during the Second World War.
Amazingly there wasn't a single casualty and surprisingly there was little or no damage, as most were small incendiary bombs jettisoned on the vast area of moorland stretching from Woodhead to Doctor's Gate high on the Snake Pass.
However, figures published in the Chronicle 75 years ago this week revealed that 26, which were dropped on Glossop and Charlesworth, were classed as 'highly explosive' and some went off.
These included 14 on Lower Shelf Moor following three separate attacks and two at reservoirs owned by Manchester Corporation, where no address was given.
Other bombs that fell and exploded in Glossop included one each at Jumble Farm and Stitch Farm, two in the Blackshaw area, one at the golf club, another at Gnat Hole and one in the garden of a house in Sheffield Road.
A bomb went off near the 'New York' row of houses on Long Lane, Charlesworth, while unexploded bombs were later discovered at Dinting railway sidings and Garside Meadow.
It's unlikely that Glossopdale was deliberately targeted by the bombers, whose goals were Manchester and the Port of Liverpool.
It was the practice by enemy aircraft returning to occupied Europe to release them to lesson the load as they made their way to airfields in France and Germany.
Not that Glossopdale people knew that in the six years that the war lasted - there were 1,715 warnings of 'enemy aircraft in the location'.
The air raid siren signifying that the attackers were in 'certain range' went off 322 times, with the 'alerts' lasting for a few minutes to 12 hours, with many people hurrying to air raid shelters.
The number of German war planes in the skies over Glossop, was identified by 'spotters' on the ground who immediately radioed in the size of the attack.
One of the spotting stations was at Pyegrove fields where sky watchers reported what they had seen from the hillside, just yards from an underground chamber.
It was operated by the Royal Observer Corps, the 'bunker' containing an office, at the foot of an iron ladder, basic facilities for the observers and communication equipment.
There was another station further up the hillside which gave watchers another view of war planes heading over the Pennines.
Although Glossop escaped, there was a mini-army of organisations on the ground standing ready to deal with any emergencies.
Thankfully the police, firefighters, air raid patrols, first aid ambulance teams, feeding and rest centres and decontamination officers were not needed.
However they were in blitz-hit Manchester which Glossop crews attended.
Read more from the Glossop Chronicle
Click here for more of the latest news
Click here to read the latest edition of the paper online
Click here to find out where you can pick up a copy of the paper