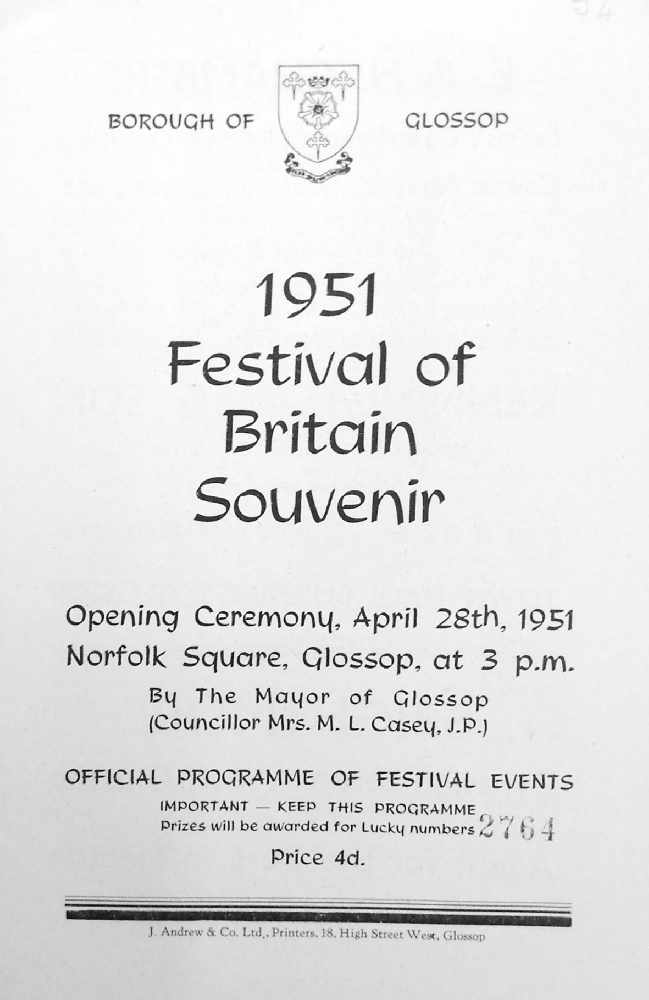 The celebration of everything that was good about Britain was marked by a national event in 1951 and Glossop was playing its part.
Our country had just come out of six years of war and it was slowly beginning to re-build.
The government wanted to show the world that Great Britain was great again.
So it held a 'Festival of Britain'.
Glossop's contribution ran from April 28 to July 24.
It opened with a ceremony on Norfolk Square, followed by a festival dance in the Victoria Hall.
It closed with a pageant by Kingsmoor School called 'Wisdom to Immortality'.
In between was a whole range of events for Glossopdale people to enjoy.
Glossop Chamber of Trade and Glossop and District Co-operative Society held a 'Shopping Week' which saw competitions for prizes.
The long-gone Bank Street Methodist Church on Hadfield staged a drama festival.
Wesley Methodist Church, another huge building in Glossop town centre, held a 'Youth Eisteddfod'.
Sports clubs and churches, schools and organisations all played a part.
Next week we will reveal just what.