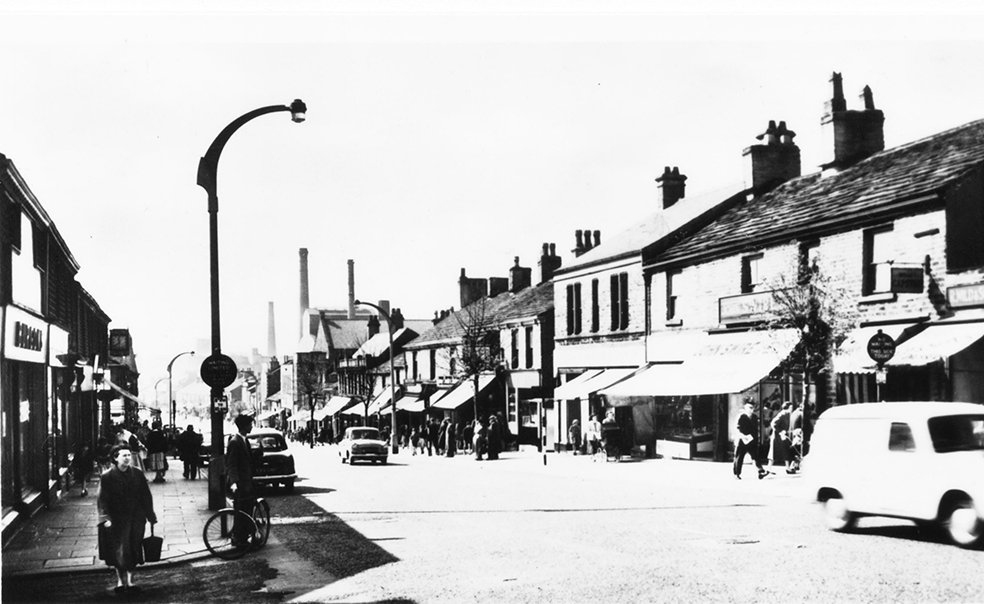 Glossop councillors were demanding a bigger say in the planning of a 'new look' town centre in the winter of 1969.
The population was 24,000, but it was expanding all the time.
Housing estates were going up all over Glossopdale - Gamesley Estate had been built.
There was talk of a Glossop of 34,000 people in 10 years time.
Everyone knew that the town needed a shopping heart to rival those in Ashton and Hyde.
But the way things were going were upsetting people in Glossop's 'corridors of power.'
Derbyshire County Council had the responsibility of coming up with a scheme that would make the heart of the town more attractive.
Town councillors, however, were complaining bitterly of how long the county was taking in doing just that.
They were saying that if anyone should plan the future of shopping in Glossop then it should be local people who knew exactly what they wanted.
The idea of the plan was to give Glossop a shopping centre for the future, with more accessible parking, floral displays, benches for people to sit.
More importantly it would give Glossop a range of shops that people would want to visit.
Readers called the Chronicle claiming it was 'laughable' that an authority at least 30 miles from Glossop should be planning its future.
Alderman Bert Turner agreed, telling colleagues and anyone who was prepared to listen: "Glossop should definitely have a bigger say in the plan."
Shopkeepers meanwhile seem bewildered at what was taking place.
One trader told the Chronicle: "The way the county council is delaying things (and don't forget it as 1969) it could be 1980 before anything is settled."
A team of canvassers had descended on the town centre asking shoppers for their thoughts
They were from the county council and that didn't go down well with Glossop people either.
But eventually the plan was prepared and accepted by Glossop Town Council and the work eventually got under way.
Main image:
Back in time: Glossop town centre in the 1960s