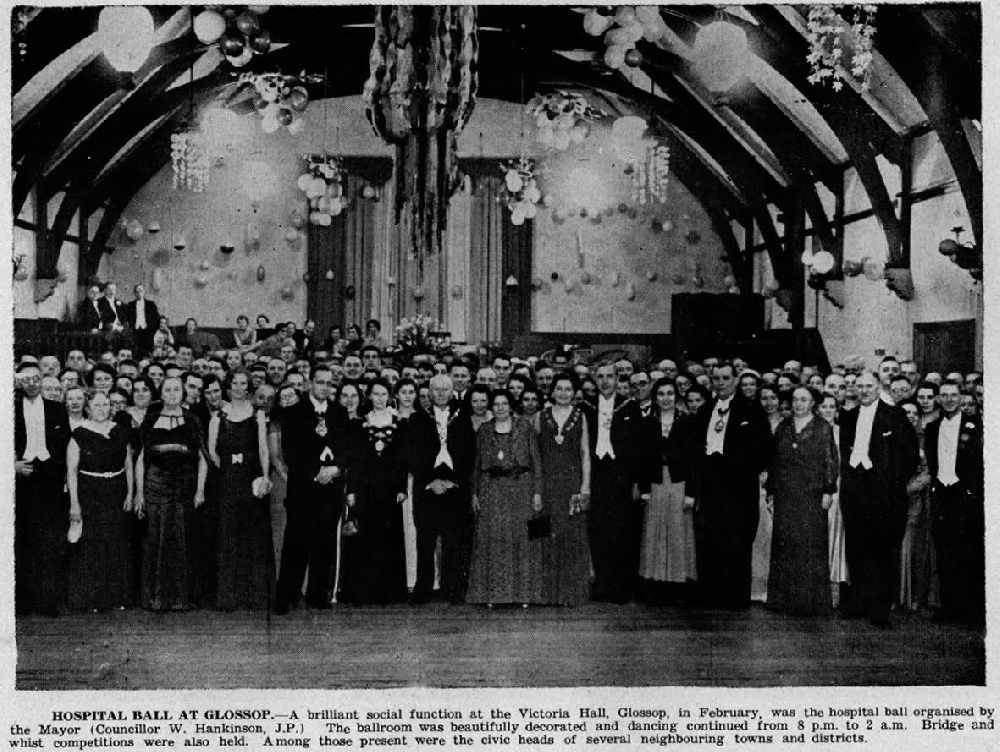 We believe the picture was taken prior to the Second World War, and the caption tells us it was a 'hospital ball' organised by the then Mayor of Glossop, Cllr W Hankinson.
Such dances were common in those days. Glossop had two hospitals back then; Wood's, now the home of Reuben's Retreat and Partington, later turned into apartments.
They were given, respectively, by the mill-owning Wood and Partington families. Cash was needed to run them, hence the fund raising dances.
The ball was attended by civic heads from neighbouring towns.
Picture supplied by Glossop Heritage Trust