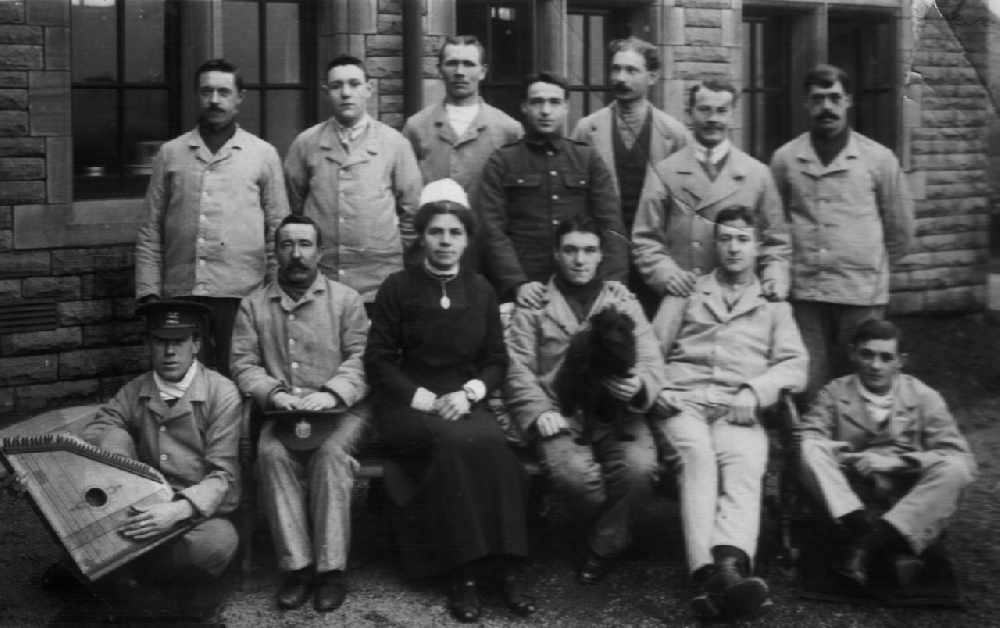 This is soldiers posing for a photograph in the grounds of Glossop's Partington Hospital, where they were taken to convalesce after being wounded in the First World War.
They were most likely to be officers.
All seem to be wearing the same kind of 'uniform', the man next to the Matron could be cuddling the hospital dog, while sitting on the front row is one holding a musical instrument.