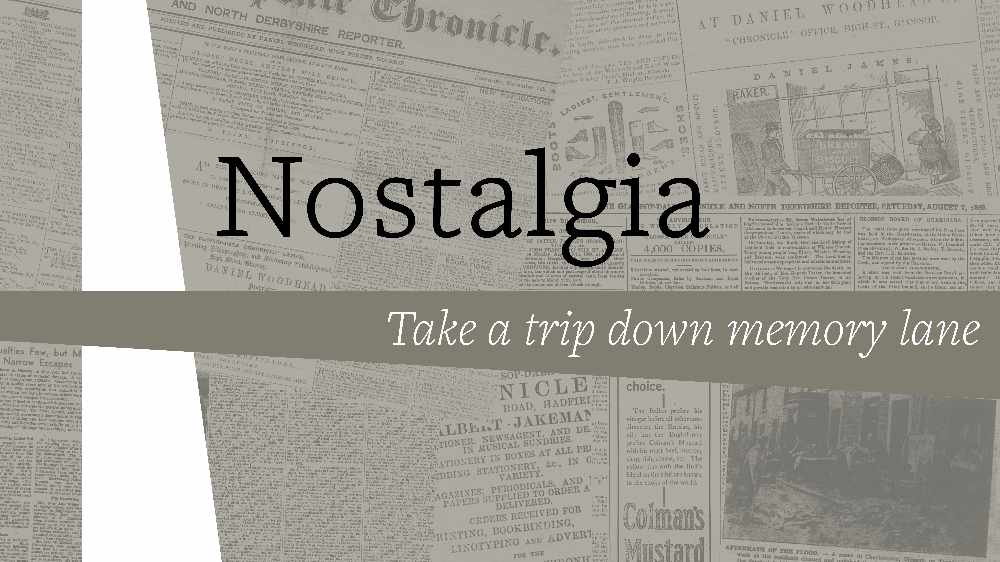 It was crisis time for the organisers of Glossop Festival back in November 1970 as the town's biggest event in living memory was in danger of being called off.
The festival was due to run throughout 1971 with a variety of events, both outdoors and inside.
But on a cold winter's night, festival committee members heard from chairman Chris Whittaker that all was not well.
Work on transforming the then Glossop station engine shed into a vast exhibition had slowed and Saturday working gangs were needed to get back on schedule.
Chris also had worrying news of Glossop centre warden Malcolm Pilkington, who was one of the main organisers.
Announcing that the festival had 'claimed its first casualty,' he said: "He (Malcolm) has had to go to bed and stay there.
"He is working himself into a shadow trying to get this festival off the ground.
"It is up to us all to do what we can to help him."
Mr Pilkington was later admitted to Manchester Royal Infirmary with a lung infection.
He stayed in hospital for three weeks, but once fully recovered he was back playing a major part in making the festival a huge success.
Volunteers rallied round to come up with something that young and old enjoyed.
Events included a look at Glossop's Melandra Castle heritage, with locals dressed as Roman legionnaires, some complete with chariots.
Partington Players staged shows, there were sporting events and Glossop's industry, past and present, was put under the spotlight.
Everything that had made Glossop great was on show and the pity was there has never been anything like it since.