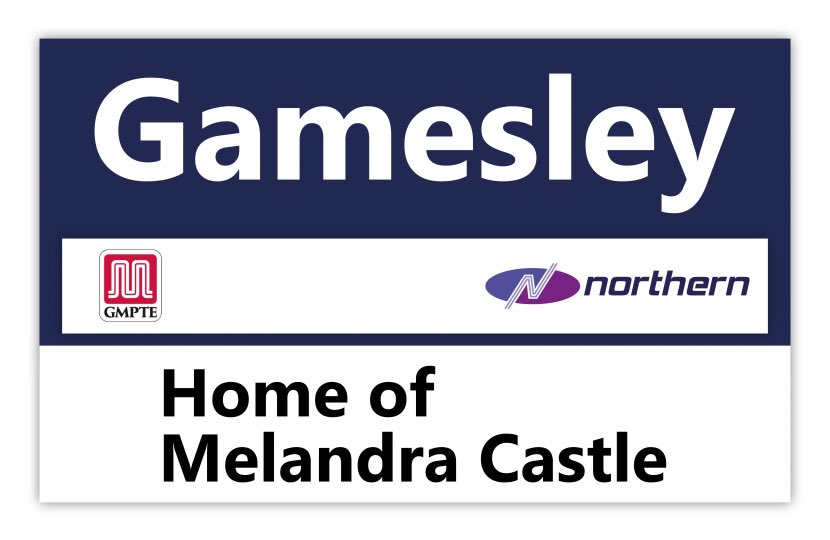 The big news on a winter's week 50 years ago was a demand by Gamesley folk for a station of their own.
Families moving from Manchester to the new overspill estate said they needed a link to the city where many still worked.
Buses, they said, were infrequent and expensive.
Travelling by train was quicker and more reliable.
But it meant a more than a mile walk to Dinting railway station.
Gamesley residents old and new said they expected a station to be part of the estate built by Manchester Corporation.
There was halt at Gamesley, almost below the road bridge at Glossop Road.
Trains regularly stopped to allow railway workers to get on and off.
But fare-paying passengers had to carry on down the line to Dinting, Glossop, or Hadfield stations.
In the winter of 1979, there was a plea for Glossop Town Council to put pressure on British Rail for a station.
Residents wanted it to enter negotiations with British Rail, saying that finance should not be a governing factor.
A Gamesley newcomer said: "There is more need for a station at Gamesley than in at Dinting.
"Aren't British Rail supposed to be providing a public service?
"We are surprised that Manchester Corporation did not try to exert more pressure on the rail authorities to consider making a station before the estate was made.
"But such facilities do not appear to have concerned the corporation."
Fifty years on, Gamesley is still waiting.
High Peak MP Robert Largan raised his campaign for a railway station at Gamesley in Parliament, saying that it's been more than 50 years since residents were first promised one.
Quizzing Leader of the House of Commons, Jacob Rees-Mogg, he highlighted Gamesley's poor transport links and his campaign to get a railway station, calling for a debate on the proposals.
Mr Largan said the station would be on the Glossop-Hadfield to Manchester line and would bring a huge amount of jobs and investment into the area.
Responding from the Despatch Box, Mr Rees-Mogg said: "Fifty years really is a long time, and the case that my honourable friend brings forward should be seen as hopeless in terms of administrative efficiency. I congratulate him on leading this campaign and putting it at the forefront of what he is doing.
"Transport for Greater Manchester is undertaking a further study of the feasibility of opening new stations in the Greater Manchester area. The Department for Transport is ready to discuss the case with Transport for Greater Manchester, should it wish to seek Government funding for the projects."
Speaking afterwards, Mr Largan said: "It was important to raise the issue of a station for Gamesley with the Minister.
"Governments of all parties have failed to invest in infrastructure in places like High Peak for too long. I'm determined to change that and will keep fighting for Gamesley."
The MP is now writing to both Transport for Greater Manchester and Greater Manchester Mayor, Andy Burnham, to urge them to take up the Government's offer to discuss funding for Gamesley Station.
Mr Largan says hundreds of residents have signed his petition for a station at Gamesley.
It can be signed on his website at www.robertlargan.co.uk/gamesleystation.