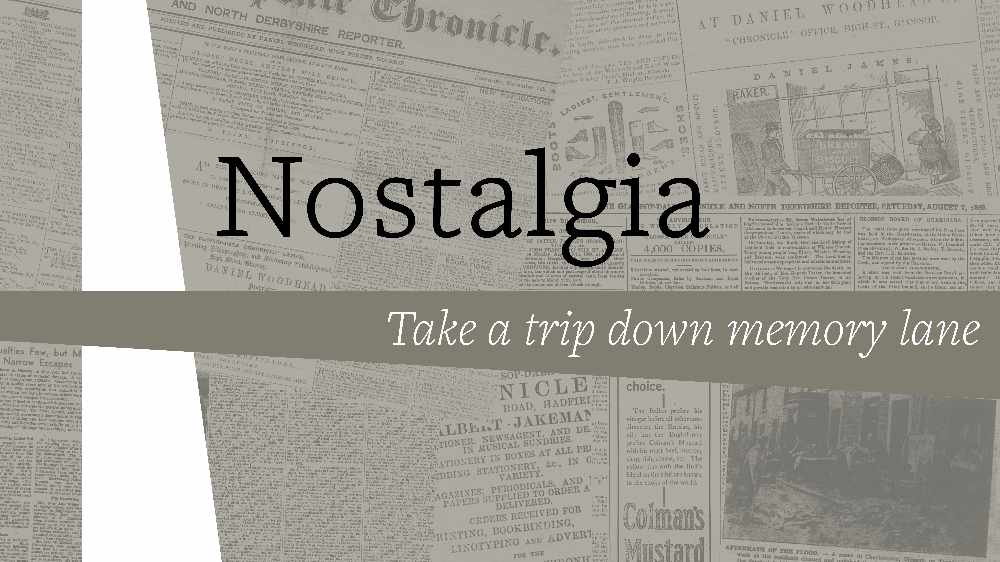 Glossop's George Furniss was the solicitor everyone wanted in their corner when they faced the town's magistrates.
He was a skilled orator and always made a passionate plea to the Bench on behalf of his client.
Most of the time he emerged victorious, as he did when pleading for Littlemoor Sunday School to be turned into a theatre club.
Next to what became Bodycheck Gym on Victoria Street, it had become surplus to requirements.
Acting for applicant Alan Crowther of Simmondley, George put up a convincing case for the club.
He spoke of there being 'very little regular entertainment' in Glossop, which then had a population of 25,000 people.
Reminiscing, George said: "At one time Glossop had no less than four theatres.
"The Empire cinema on High Street West, which is now the Maypole supermarket.
"The Palace on George Street where the clinic now stands.
"Hadfield Picturedrome which is now a bingo hall.
"Woolley Bridge Theatre which is simply no more."
George told how what became Littlemoor Theatre Club would be well run and respectable.
He promised 'it will not be a gambling club nor a striptease club.'
Speaking of Mr Crowther's aims, 50 years ago he said: "His intention is a club where the members can dance and see first class entertainment by live artists in very pleasant surroundings.
"It would be the only club of its kind in the district and the school will be modernised, refurnished, refitted and rewired.
"In addition to the stage, there will be a dance area and dining area and galleries at the first floor where people can dine and watch the entertainment."
Mr Crowther got his licence, entertainment on the opening night was supplied by singer Sheila Buxton.
For a time it prospered, only to close after a few years.
Today the building next to the now called Glossop Gym has been turned over to apartments.
But it was once a successful club thanks to Mr Crowther and the skills of one George Furness.