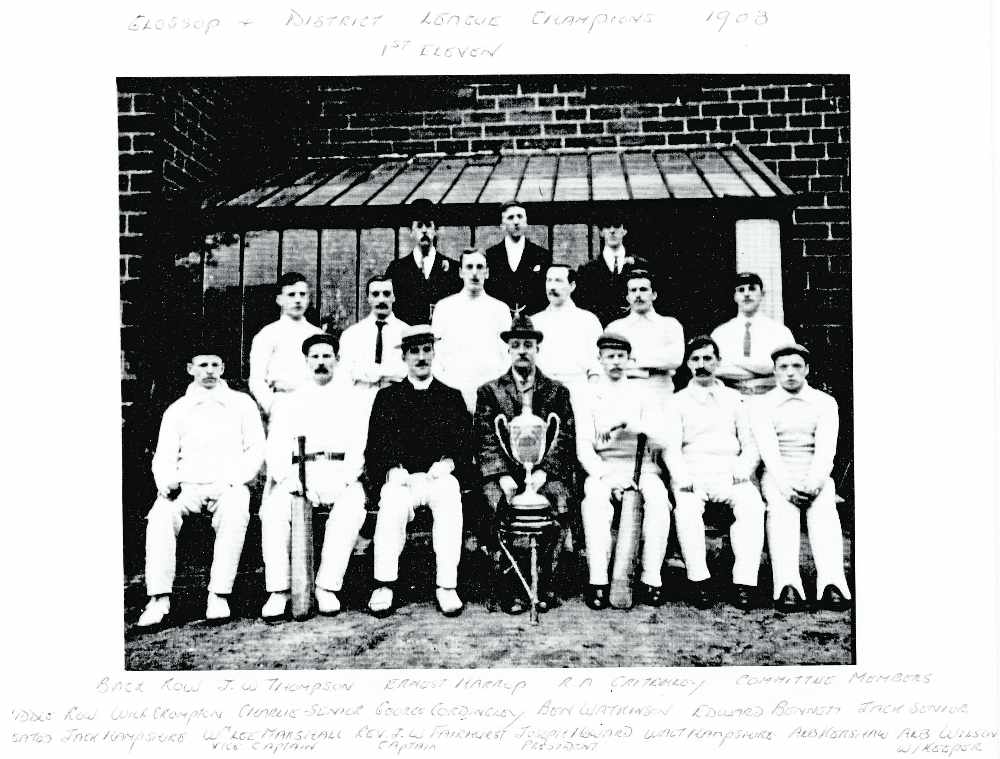 Cricket-playing clergymen are quite rare now, but in the 'old days' almost every village team had one in their side.
Especially if the club was connected with a church or Sunday school.
Sitting proudly on the front row - next to the severe looking man with the big cup - is the Rev JW Fairhurst.
We can't be certain which club the vicar played for and captained.
All we know is that they won the Glossop and District Cricket League back in 1903. Our best bet is that it is Holy Trinity, Dinting.
Where the photograph was taken however is anyone's guess.
The ground looks more like a rugby ground after a hard game than cricket field.
For the record, here are the names of the champions of 1903:
Back row (left to right): Committee members JW Thompson, Ernest Harrop and RA Critchley. Middle row (left to right): Will Crompron, Charlie Senior, George Cordingley, Ben Watkinson, Edward Bennett and Jack Senior. Front row (left to right): Jack Hampshire. William Marshall (vice-captain), Rev JW Fairhurst, Joseph Howard (president), Walt Hampshire, Alb Kershaw and Alb Wilson.