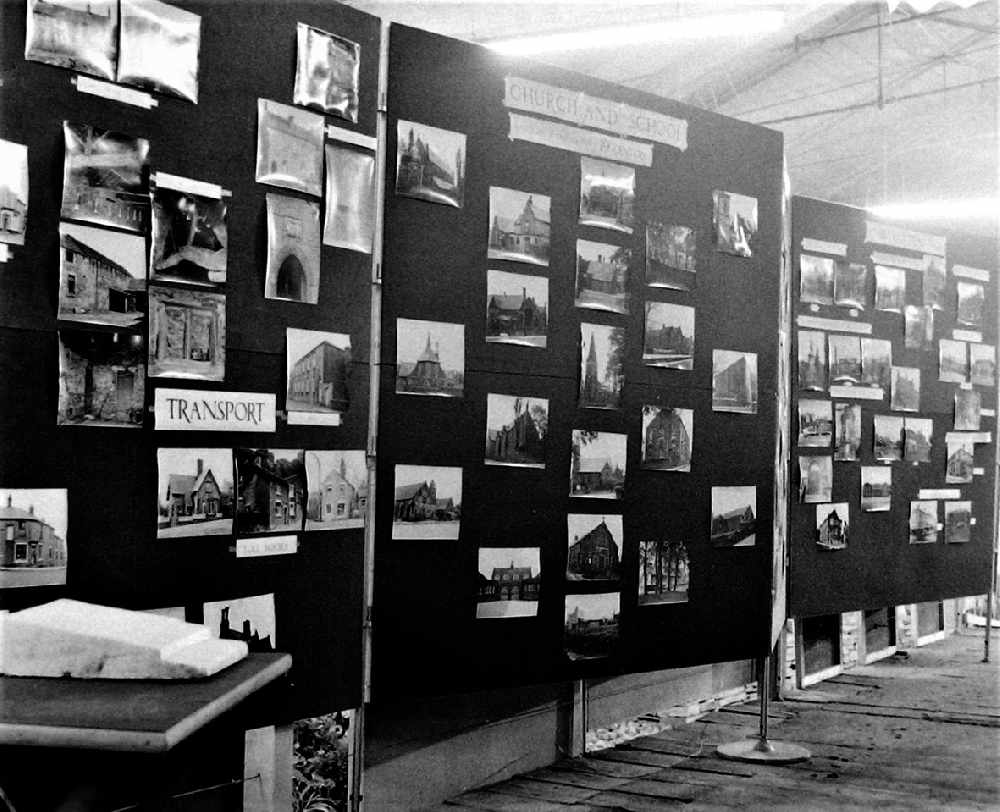 Last week, we revealed plans to stage the biggest event that Glossop had ever seen.
The 1971 Glossop Festival was to be a year long celebration of all that was good in the town.
This week we reveal the part that then teacher Mike Brown, now a director of Glossop Heritage Trust, played in its success.
Our first story featured ambitious proposals - which became a reality - to turn the railway station's no longer needed goods warehouse into an exhibition centre and temporarily fill it with displays which mapped out Glossopdale's growth from Roman times.
There were old pieces of industrial machinery, trade stands by Glossop companies and businesses, displays by local organisations and a whole lot more.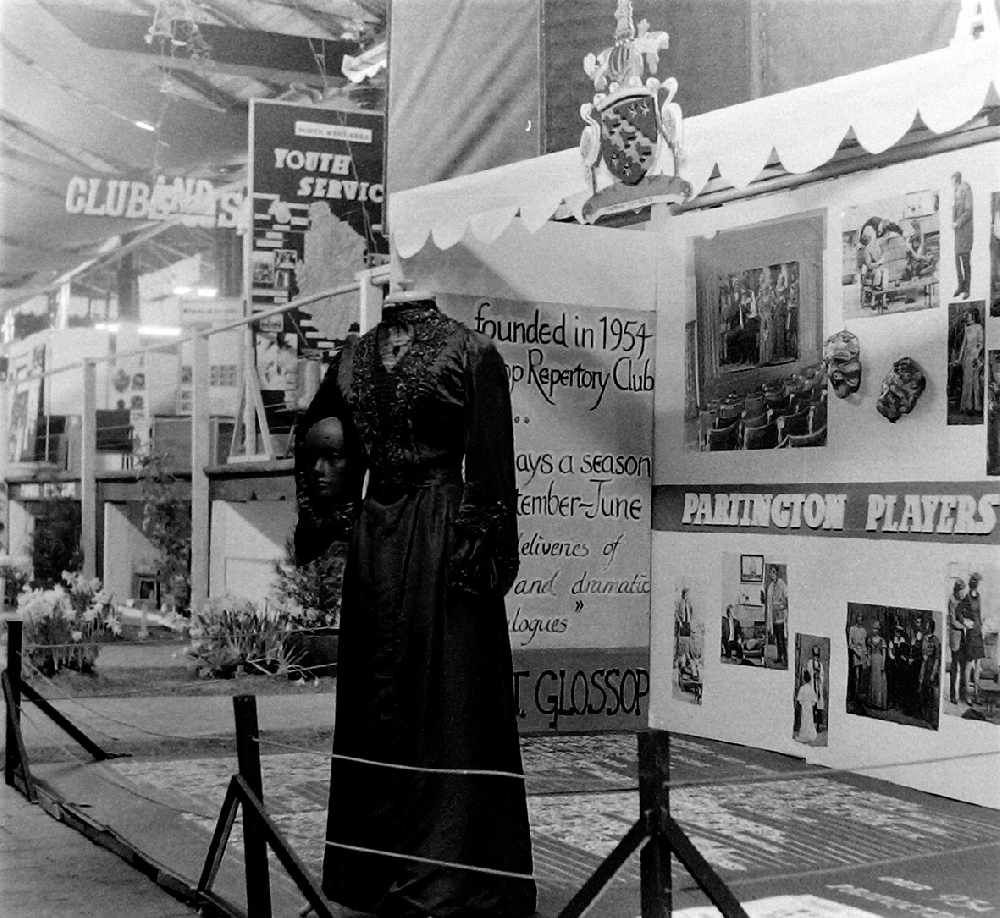 PROUD: The Partington Players.
People poured in to see the living history show.
More than anything the festival organisers wanted a celebration for everyone to enjoy.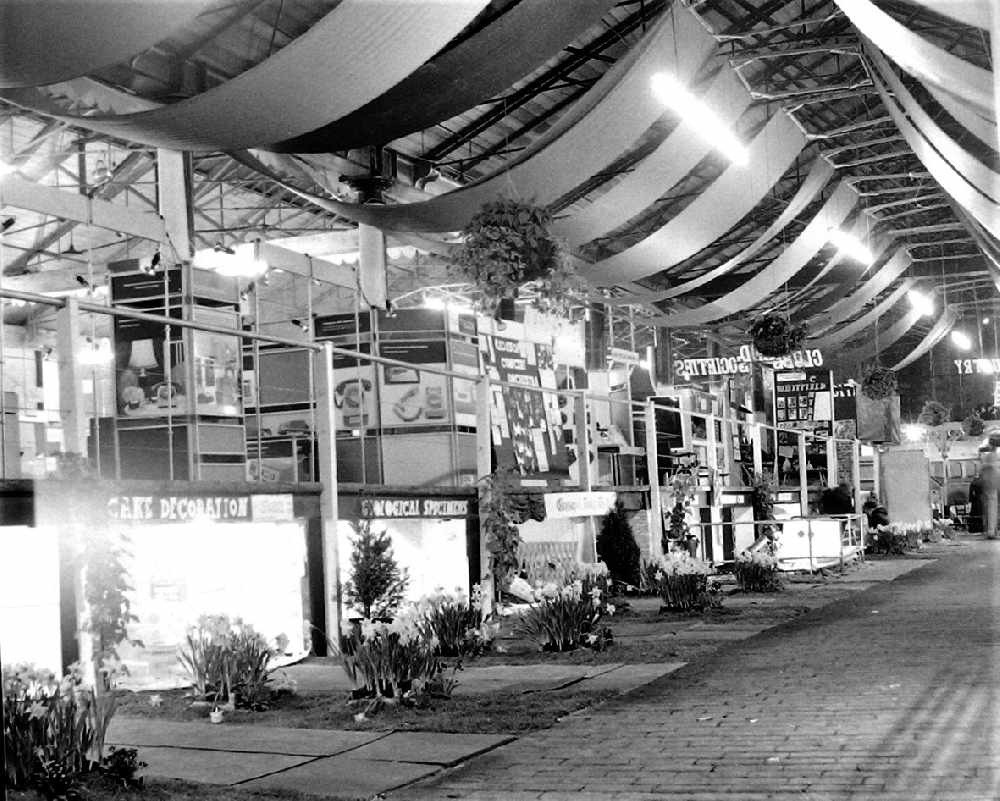 POPULAR: The local society and trade stands.
During the summer there was a succession of events in Manor Park aimed at people of all ages.
Band concerts, a carnival, choirs, drama groups and what was tantalisingly described by those organisers as 'a big production specially written and produced for the occasion.'
In the autumn and winter the celebrations moved indoors, with Victoria Hall and the town hall hosting a variety of events.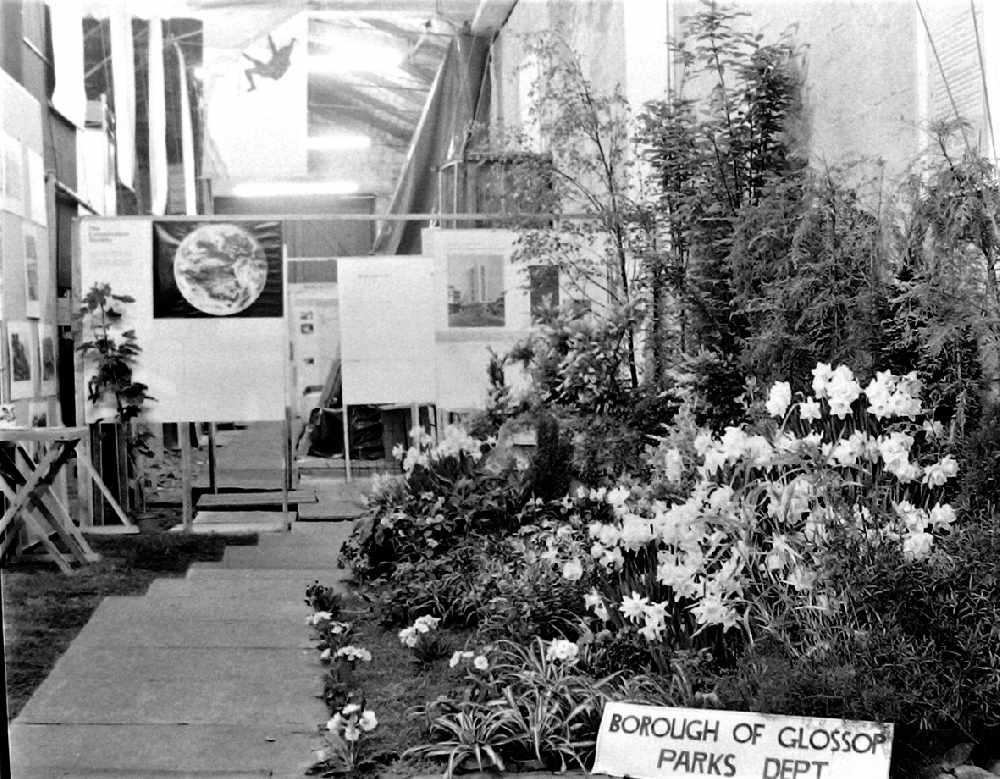 BLOOMING GREAT: Glossop Borough Council Parks Department.
Plays, concerts and shows of all kinds, a 'fanfair of fun' to bring a year to remember to a close.
Mike was artistic director and it's fair to say that his input was pivotal in getting the warehouse exhibition centre off the ground.
He recalls how industrialists were slow to get involved.
Mike said: "Then I went to see Jo Bowyer (MD of Glossop clothing manufacturers Ritz and Lux Lux) and he was very keen."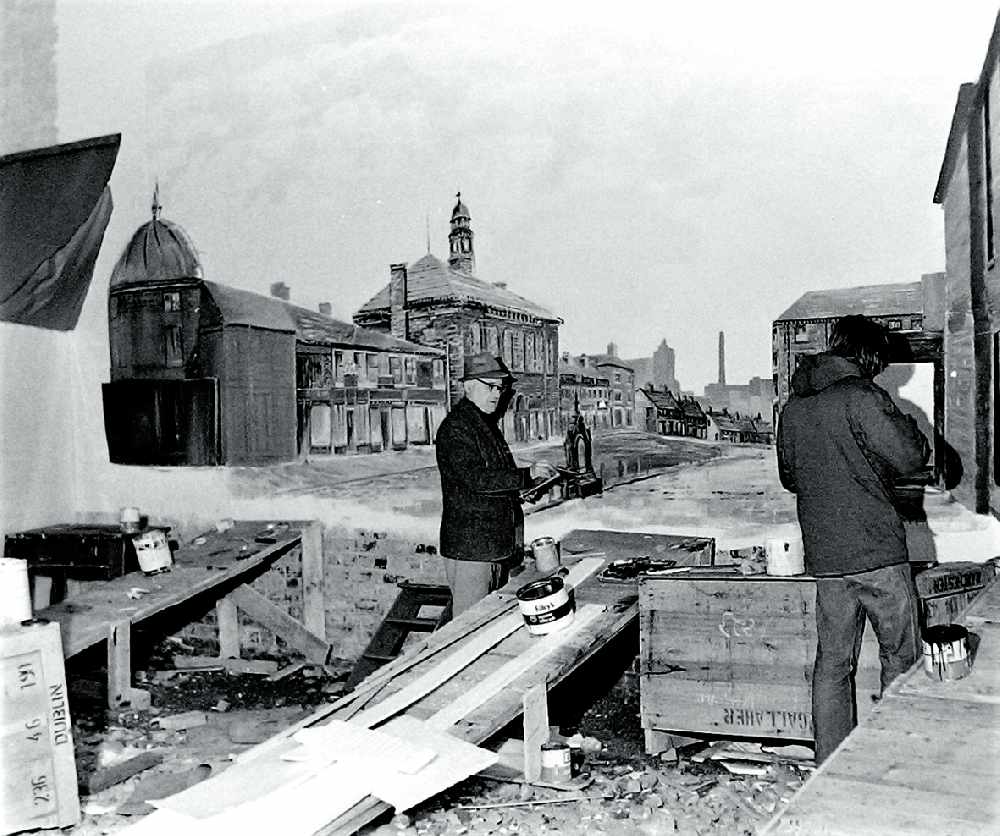 PAINTING: Bob Brown paints a mural of High Street.
It was the catalyst needed and with Glossop Centre manager Malcolm Pilkington and a handful of volunteers, the exhibition hall took off. Mike was joined by his father Bob, who was also a teacher, amateur actor and artist.
We thank Mike for supplying all of these photographs.
Main image:
LOOKING BACK: The Historical Society.