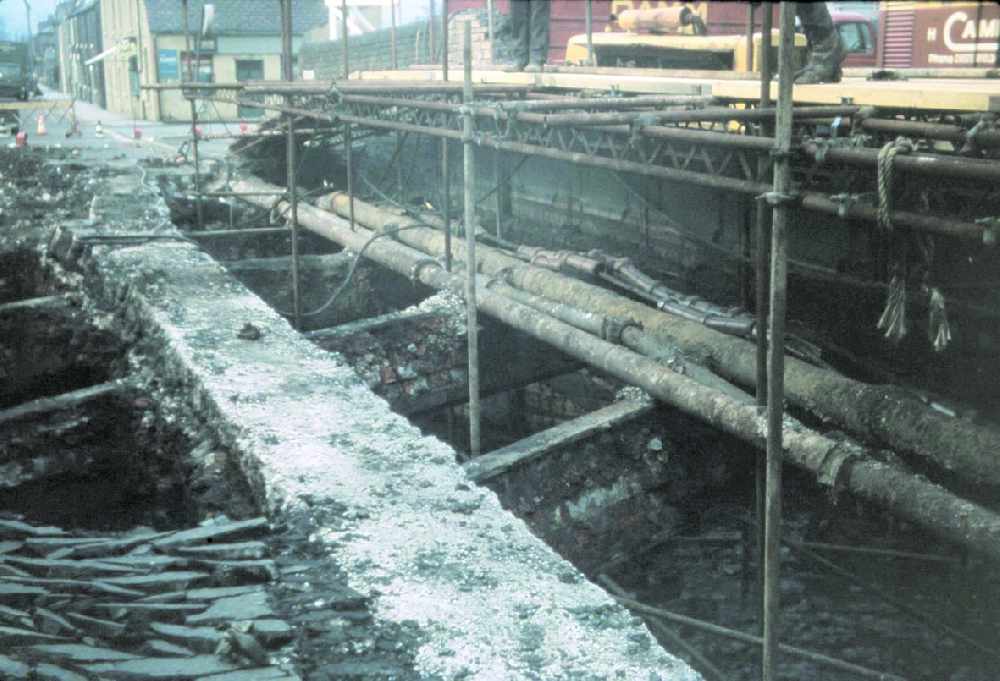 It wasn't just drivers who were in a bad mood over plans to 'reconstruct' the strangely named Moodsbottom Bridge.
It was the summer of 1970 and even then, the roads in and out of Glossop were busy.
The bridge over the brook at Brookfield was on the A57 which carried thousands of vehicles a day.
Major diversions were planned for a job that could take weeks.
Through traffic between Manchester and Sheffield would be sent over the A628 Woodhead Pass to avoid Glossop town centre.
The rest - including buses and trucks - would be diverted along Woolley Bridge Road, Hadfield Road, Park Road, Cemetery Road, Dinting Road, Talbot Road and Shaw Lane.
Glossop Town Council would make sure there would be no street works on the new routes. Police would keep a close eye on illegal parking, particularly near schools.
Crossing wardens would be brought in at school opening and closing times and before the work was ready to start in late summer, a 'special bus' would travel the diversion routes to make sure there would be no problems.
But Glossop councillors were still not happy with the so-called 'assurances'.
They appealed to Derbyshire County Council to speed the job up by getting the contractors to work weekends and throughout the night.
County Hall said no, it was understood the reason was down to cash. Working both would add another £9,000 to the overall cost of £18,000.
DCC also said night-time working would disturb people living close to the bridge.
Cllr Peter Matthews accused the council of not caring about Glossop and added: "They say it would be uneconomical. But have they considered that two garages will have their trade seriously affected when work starts?
"That there will be harm to small shopkeepers?
"Have they considered the harm to industrialists in the town who will be bringing in and taking out materials by road and the inconvenience to commuters?"
What happened? We will see in the weeks to come.