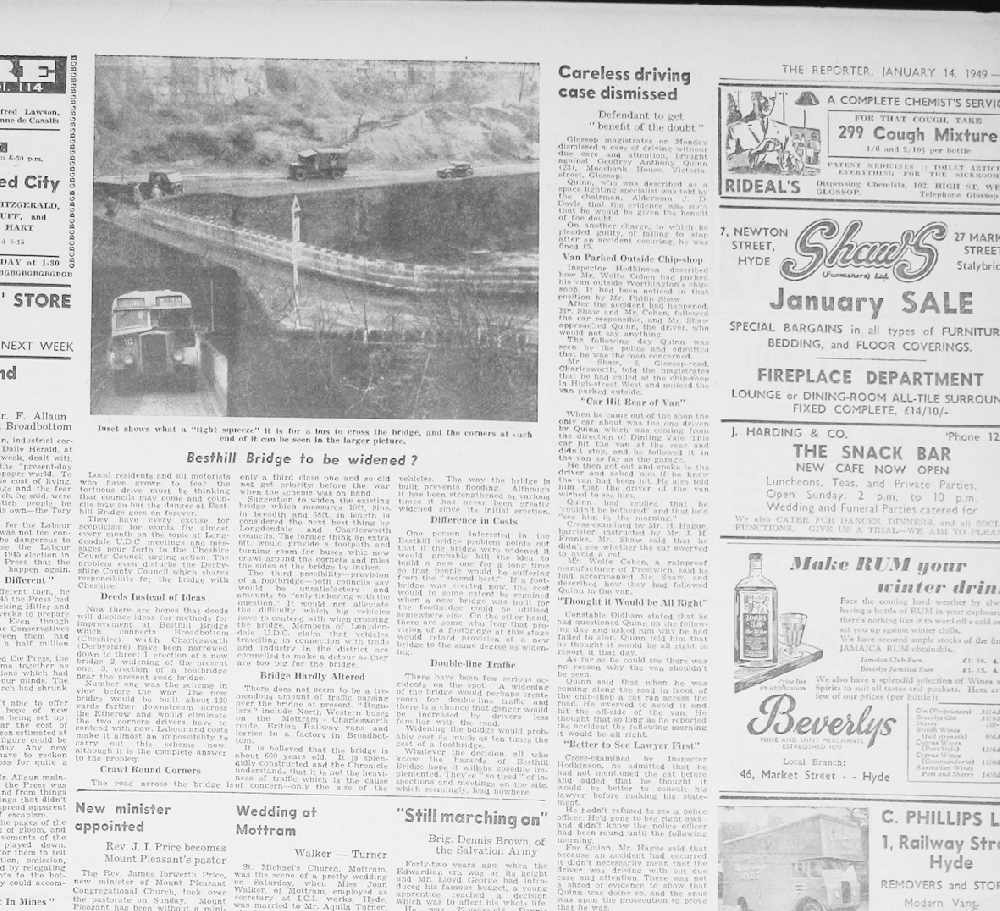 It's always been a tight squeeze getting over Besthill Bridge at the best of times, particularly if you are driving a bus or a truck.
But drivers once had to contend with pedestrians using it to cross from Charlesworth into Broadbottom.
Before a footbridge was added that was they only means of getting between both villages.
In the 1940s, when traffic was a lot less than is today, local people were putting pressure on their councillors to widen the old structure.
Derbyshire County Council and Cheshire County Council were jointly responsible for maintaining the bridge, but neither could decide in an improvement plan.
That is until 1949 when they came up with three options.
It was either building a new bridge, widening what was already there, or building a separate footbridge.
The new bridge, which never happened, was to go 120 yards up-stream. They wanted to widen it by six feet which would have taken the width to almost 17ft to also incorporate a pathway for pedestrians.
A separate footbridge was the least likely, as it was said to be 'tinkering with the problem'.
Of course in those days there were no traffic lights on either side of the bridge, which often meant vehicles meeting in the middle and neither giving way.
Main image:
BRIDGE PROBLEMS: How we reported the issue in 1949.