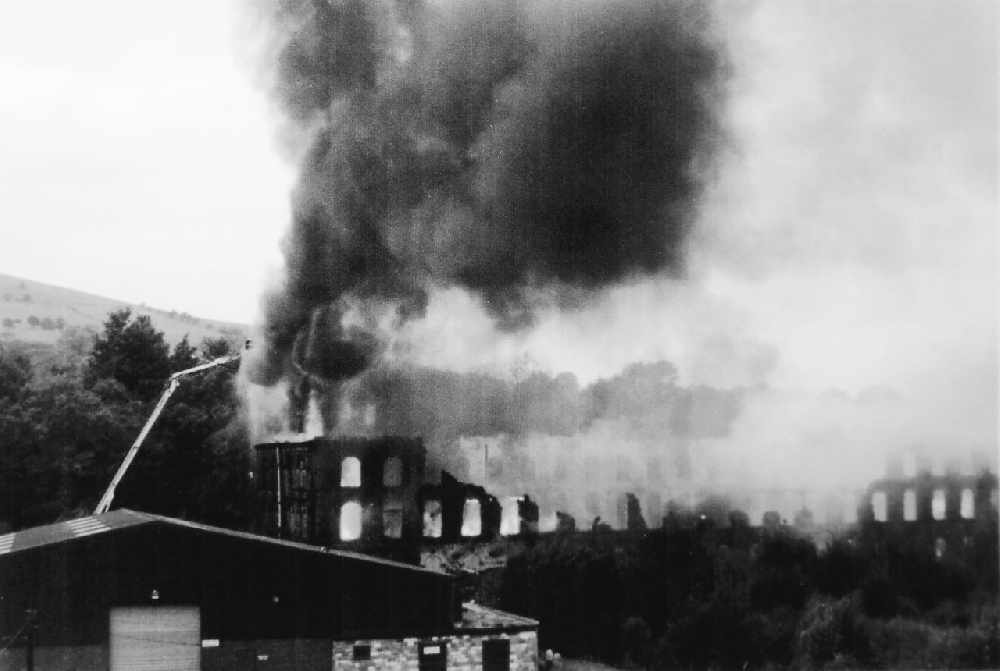 FIRE: The smoke from the mill could be seen for miles.
Jubilee Mill was once the home of one of Europe's biggest paper makers but, in a less than a day, the three storey building was transformed into a smouldering shell.
It was early in the morning of October 28, 1994, when a huge pall of black smoke was seen rising over Glossop.
In minutes, Glossop firefighters were making the short journey to the factory in Turnlee Road, quickly followed by crews from Buxton, Chapel and New Mills and from fire stations throughout Greater Manchester.
From the ground and high up on turntable ladders, they jetted thousands of litres of water onto the flames, all the time anxiously watched by the people who worked there.
The mill had opened in 1887, getting its name to celebrate the golden jubilee of Queen Victoria, it was built to house Olive and Partington's giant Turnlee Paper Mill.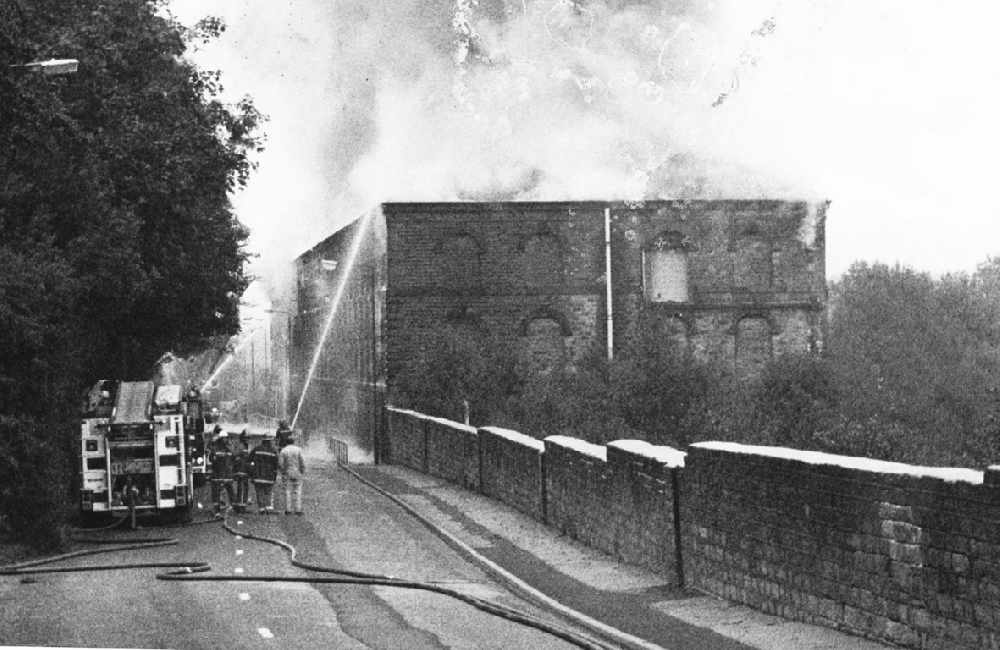 At its height, the company employed more than 500 people, its high quality paper exported all over the world.
In the 1960s, however, trade slumped, the factory shut, and with no big firms willing to move in, it became home to a variety of small businesses, until textile operation Kabetex Ltd took over.
It was their workers that worriedly looked on as smoke and flames poured out of the windows of the rapidly collapsing building.
The fire had started in what had been the sorting room when the building made paper and rapidly spread to all floors.
It soon became obvious that the building could not be saved and it wasn't long before demolition started.
Kabetex Ltd, however, lives on in a modern new factory built in the grounds of the old mill.
In the years bordering the end of the 20th century, many of Glossop's old mills went the way of Jubilee. Parts of Sumner's, Waterside and Dinting Print Works, were all destroyed by fires.
Glossop's industrial heritage was beginning to disintegrate.
Read more from the Glossop Chronicle
Click here for more of the latest news
Click here to read the latest edition of the paper online
Click here to find out where you can pick up a copy of the paper