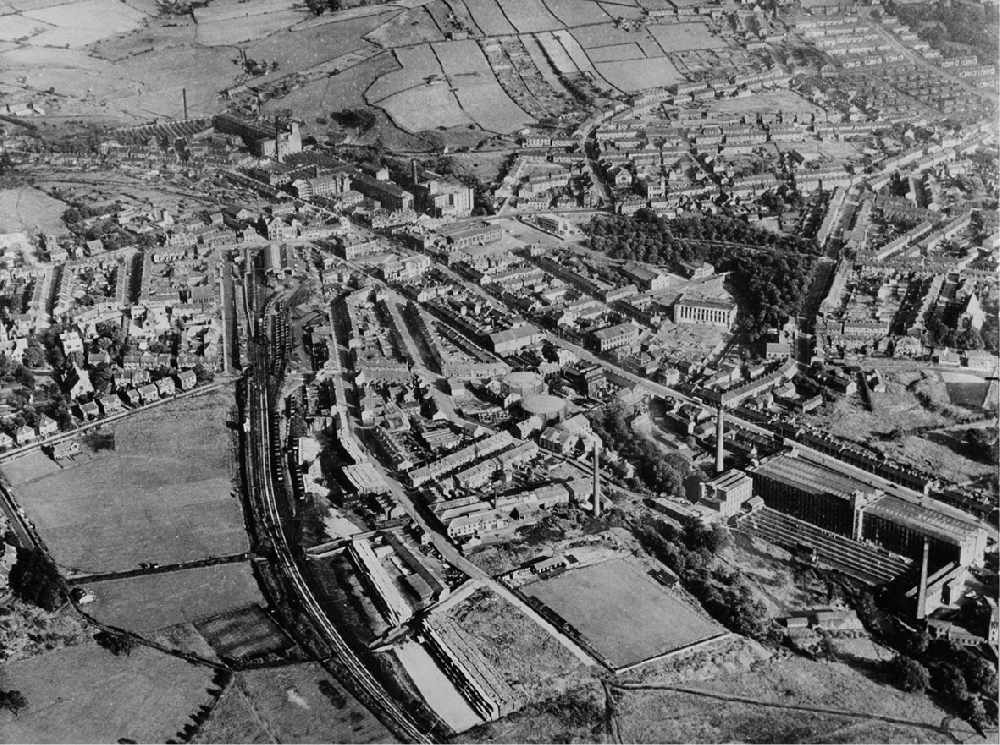 Here is an aerial view of central Glossop taken in August 1958 and, unless you have lived in the town for more than a few years, there's plenty you probably won't recognise.
The shot from the sky traces the route of the A57 through the town centre and takes in some of the major mills and buildings.
To trace your way through Glossop as it was more than 60 years ago start at the bottom left and the looping rail line leading to the station, with Glossop Cricket Club's North Road ground on the left.
In those days, there were two tracks entering the station, one for passengers, the other one for freight, which went into huge buildings, now the home of the B&M store.
Bottom right is Glossop North End's ground on Surrey Street, with the small stand that is still there today.
At the side is the giant Sumner's Mill complex which was one of the largest mills in Derbyshire at a time when Glossop was very much a cotton town.
As the textile industry declined and the looms and the people operating them moved out, the mill had multiple use, including as a cannery.
These too had a limited life and the complex is now Wren Nest Retail, the old mill turned into apartments, with shops on the ground floor.
Follow the factory chimneys to the top of the shot and you will pass Glossop Gas Works' huge gasometers on Arundel Street and onto Norfolk Square.
Across High Street West are the Municipal Buildings on Victoria Street, Woods Mill and Howardtown Mill, both textile factories, now homes and retail, close by.
While high on the right is Whitfield Avenue and The Acre, both Glossop Town Council housing estates and their 'pre-fabs' - fabricated bungalows.
There are more mills and buildings on the fringes, before the start of open countryside, although many of those fields are now housing estates.
Hope you enjoy your trip though a mostly bygone Glossop!
Read more from the Glossop Chronicle
Click here for more of the latest news
Click here to read the latest edition of the paper online
Click here to find out where you can pick up a copy of the paper