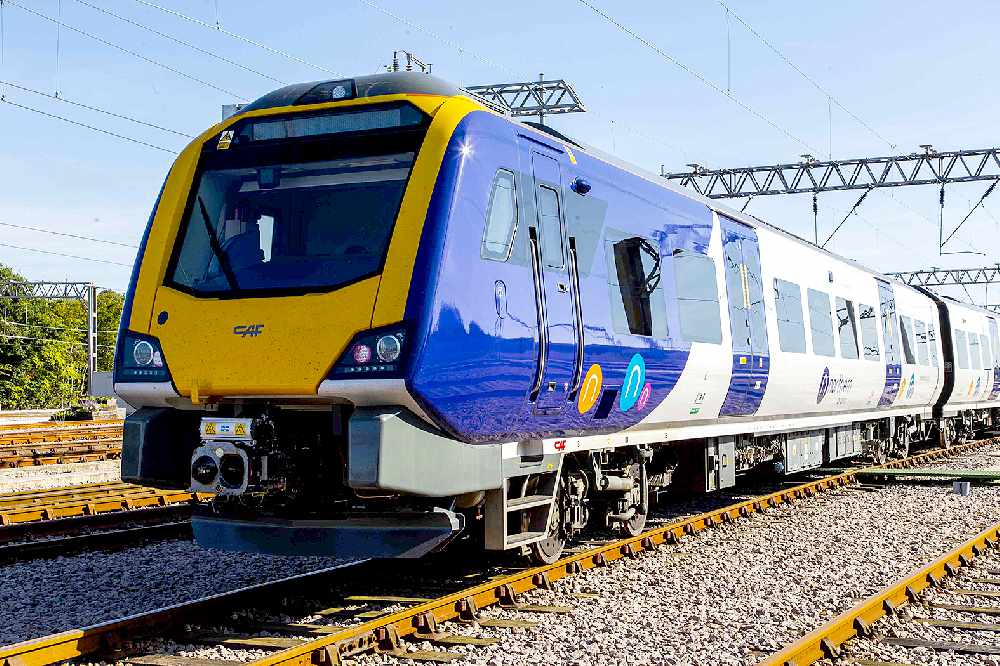 Transport Secretary Grant Shapps says he intends to strip Northern of its rail franchise because of the 'unacceptable' service to passengers in the north of England.
Northern runs the Hadfield to Manchester Piccadilly train line, as well as services between Manchester to Stalybridge and Huddersfield, Manchester to New Mills Central and Rose Hill, and Manchester to Hazel Grove and Buxton.
German-based Arriva holds the Northern franchise, which is due to run until March 2025.
The announcement comes after the average cost of tickets across the UK rose by 2.7% from today (Thursday).
When asked on Thursday morning by BBC Breakfast presenter Charlie Stayt 'will you strip Northern of its franchise?' he replied: "I've already announced to parliament that I've kicked off the process, the proposal to do exactly that.... I've not been resting on my laurels with this one."
Trying to clarify his response, Mr Stayt asked: "Are you saying, as Transport Secretary, that your intention is to remove the franchise from Northern Rail?"
Mr Shapps then replied: "That's right, in the autumn I wrote to the necessary parties in this, with what's called a request for proposal, that's simply where you say I'm going to take action."
But he then added: "There's a couple of ways that can go, one is to strip the franchise, one is to have a short-term contract, but yes, I'm simply not prepared for the service on Northern to carry on as it is, and I am taking action."
When contacted by the Chronicle this morning, Northern reiterated that Mr Shapps has said that removing the franchise is an option as part of the ongoing process and pointed out that essentially this is the same position as back in October, when he announced the start of the 'request for proposal' process at the Transport Select Committee.
David Brown, Managing Director at Northern, said: "It's on record that the Northern franchise has faced several material and unprecedented challenges in the past couple of years, outside the direct control of Northern. The most significant of these is the ongoing, late delivery of major infrastructure upgrades.
"The North West electrification was more than two years late, which meant we could not use electric trains on that route or cascade diesel trains from that route to run more services elsewhere on our network. More recently, new and longer platforms at Leeds stations are delayed, which means we have had to postpone our plans to run longer trains.
"These factors – alongside the damage caused by strike action and lower than expected economic growth – have had a significant effect on the revenue expected in our original franchise business plan agreed with government back in 2015.
"That's why the Government has asked us to prepare a business plan for a shorter 'Direct Award' which will see the completion of our transformation programme."
David added: "Arriva and Northern remain fully committed to delivering the transformation of the North's railways and improving customers' experience. We are delivering the biggest transformation of local rail for a generation, with 52 of our 101 new trains in service and driver training taking place on dozens more trains right now. Alongside 2,000 extra services per week, this is part of a £600 million investment in improving customers' experience; we are continuing to invest in better stations, better offers for customers and more recruitment.
"These discussions have no impact on rail services for customers. Our job is to continue to provide the best service possible for our customers whilst any discussions are taking place."
In response to Mr Shapp's comments, Mayor of Greater Manchester, Andy Burnham, is pleased with the development but has urged the Transport Secretary to press ahead with action.
He said: "The Transport Secretary's comments are welcome and I stand ready to work with him to develop a solution that works for passengers. But I am concerned that he has left on the table the possibility of Northern having a different form of contract. That would be a reward for failure and completely unacceptable to us. I call on the Government to rule it out, put our rail services under public control and work with us towards Greater Manchester taking devolved control.
"Today must be the last day when commuters in the North are asked to pay more for a poor service. We are fed up of waiting for promised improvements. It has already taken the Government too long to respond to our call for intervention. The Transport Secretary must urgently turn his welcome words into action and a clear plan to end the chaos, delays and cancellations."
High Peak MP Robert Largan has welcomed Mr Shapp's announcement.
He said: "This is something I have been lobbying hard for. I formally tabled a Parliamentary Question before Christmas calling on the Government to review the franchise.
"This is a victory for long suffering commuters and it's a positive statement of intent from the Government that they will act on the concerns of High Peak residents. I'll continue to work to fight for better train services for all High Peak residents."
Stalybridge and Hyde MP Jonathan Reynolds, who is a former Shadow Transport Minister, wrote on his Facebook page: "Significant news. The service has indeed been unacceptable, although Northern Rail are not the only ones at fault. There are issues around infrastructure and the TransPennine service too - I hope this marks lasting improvement not just a passing headline."