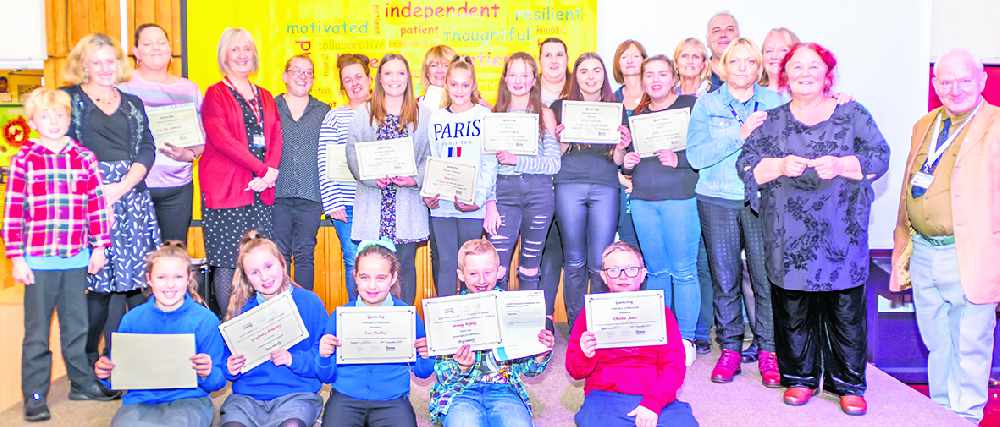 It's that time of year when the residents of Gamesley come together to celebrate their achievements from the last 12 months.
The Gamesley Celebration of Achievements aims to recognise those who are doing great things in the community.
Organisers are looking for people to nominate groups and individuals who they think deserve some recognition.
Gamesley councillor Anthony Mckeown, who is the leader of High Peak Borough Council, said: "The prize isn't much – it's just a certificate, a photograph and a great buffet at the awards event.
"But more importantly, it's the recognition that your local community appreciates what you do.
"We do this because it's essential to take just a little time out to recognise the folk that help improve things in our local community - our local heroes."
If you know someone, or a group, in Gamesley who you think deserves some recognition and has taken the time to help out or do something above and beyond, you can get in touch with Cllr Mckeown.
The best way to do so is by emailing Anthony.Mckeown@Highpeak.gov.uk or there are alternative methods of contact on Cllr Mckeown's website at https://anthonymckeown.info/get-in-touch/.
There are no restrictions as to who can be nominated, and the only requirement is that either the person, persons or group nominated must have done work within the Gamesley area.
The Celebration of Achievements will be held on Wednesday, November 20, with the time and venue to be confirmed.
Main image:
The Gamesley Celebration of Achievements award winners from last year (Picture by Anthony Mckeown)