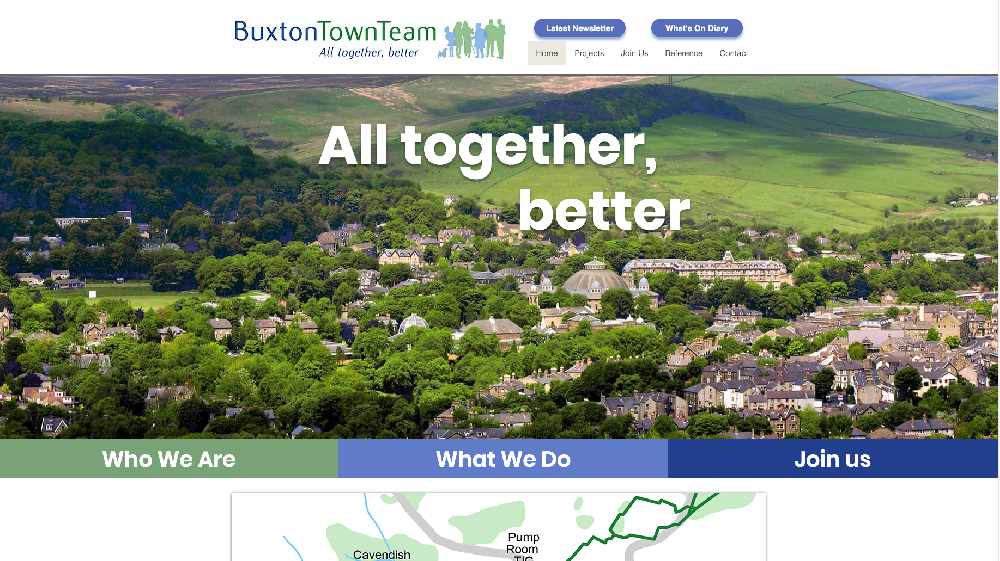 Buxton Town Team have just launched their new look website.
The aim of the change is to make it easier for people to get involved and keep up to date with the latest projects and find out more about the initiatives taking place.
Since it was formed back in 2012, the Town Team – run entirely by volunteers – has taken on a number of successful developments to make a positive difference to the town.
The pause in many of these activities as a result of lockdown provided the perfect opportunity for the communications group to take a closer look at the website – with journalist Lesley Caddy taking the lead.
"We wanted to make best use of this time to refresh the website and at the same time make it easier to use and reference documents easier to access," explained Lesley.
"We are really pleased with the result and the website, along with social media, will play an important role in how people can keep up to date with what we are doing and how they can get involved."
Membership of Buxton Town Team is just £1 and is open to anyone who lives or works in Buxton, cares about its future, and wants to make a positive contribution.
They say that a number of exciting new initiatives are in the pipeline so watch this space.
To see the changes for yourself, visit the Buxton Town Team website at http://buxtontownteam.org