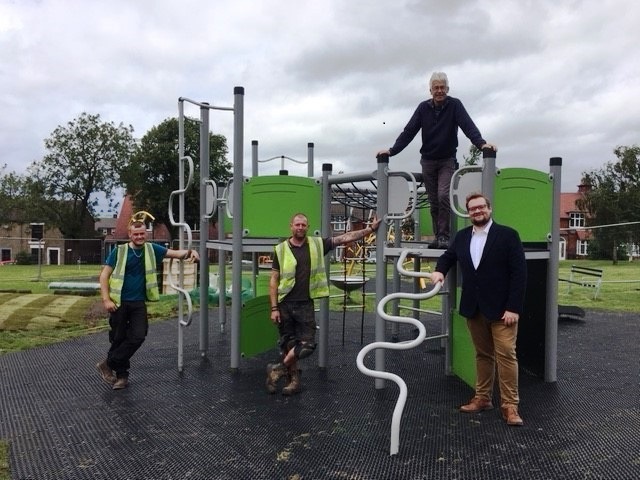 A super new play park that Whitfield people have wanted for years has been vandalised.
And it happened just days after contractors had finished building it.
The £90,000 attraction at Wood Street featured the latest in fun equipment.
High Peak Borough Council was planning an official opening - but instead it was hurriedly organising repairs.
Deputy leader, Cllr Damien Greenhalgh, said: "Some of the equipment has been deliberately damaged and some of it has been damaged as a result of misuse.
"It's absolutely gutting to think that this has occurred a few days after it was opened for use.
"The council has invested significantly in providing this new play equipment for the whole community to use.
"Now due to an inconsiderate minority, many children will not be able to enjoy some of the equipment during their summer holidays. I would ask these people to consider the impact of their irresponsible actions.
"We will be keeping this site under review, and we would urge to people to continue to work with us to ensure this remains a great and safe place for people to spend leisure time outdoors – something that so many of us have come to value during recent months.
"The new play area in Whitfield remains open and we are working with contractors to carry out the necessary repairs as quickly as possible."
Main image:
Councillors Damien Greenhalgh and Graham Oakley (standing on the new play equipment) with contractors John Atkinson and Brad Martin at the play area last week.