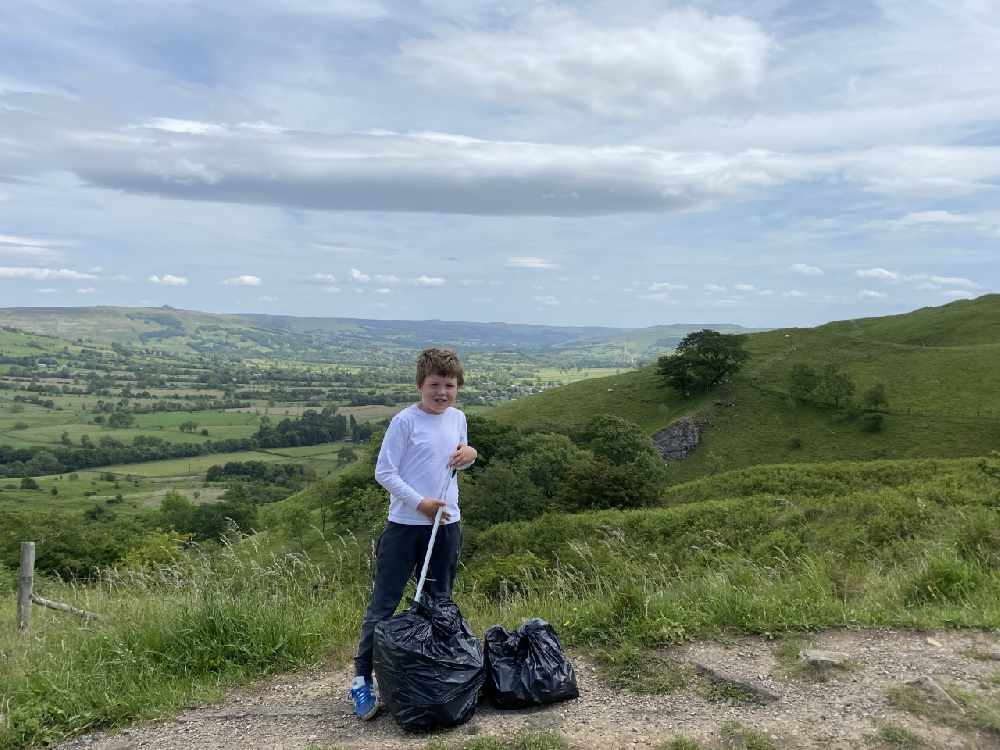 An eight-year-old boy from New Mills has been showing he cares about the environment by doing sponsored litter picks around his local area during lockdown to raise money for the NHS. 
Dylan Morrison, who goes to Thornsett Primary School, wants to do a litter pick every day until he's back at school. As he's currently in Year 3, he's not set to return to the classroom until September!
He has already been around New Mills, Birch Vale, Goyt Valley, Castleton and other areas picking up rubbish and is taking suggestions for other parts of the borough that he can tidy up.
Dylan said he enjoyed doing his first one because it was fun and he is helping the environment.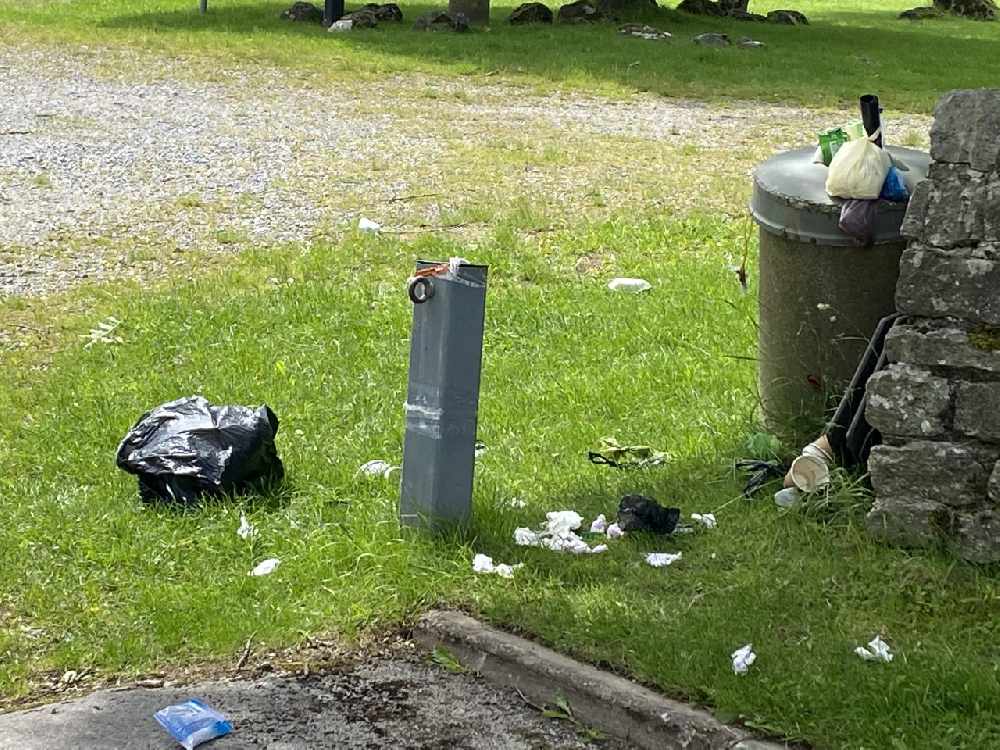 Some of the rubbish which Dylan has picked up
Dylan's mum Rachel Andrew said: "Dylan initially wanted to do a litter pick to earn his Blue Peter green badge - a friend had suggested he could ask for sponsorship.
"Dylan and I discussed lots of different charities that he could help and he decided on the NHS because they help everybody."
A Facebook page has been set up so Dylan can keep a diary of his litter picks and people can send a message to it with their suggestions for areas that need cleaning up: https://www.facebook.com/Dylans-Lockdown-Litterpicks-104007848032753/.
Dylan had initially set himself a target of £1,000 but he has already smashed that and is now looking to double it!
He has also travelled the length and breadth of the area to tidy places up.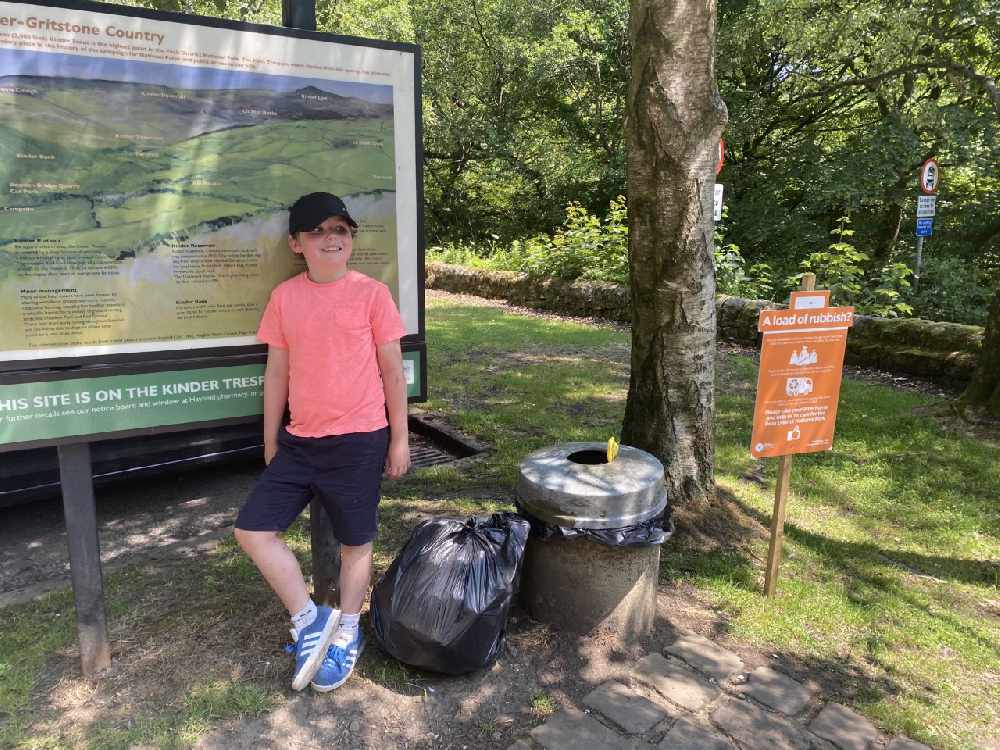 Rachel added: "He has done a few more litter picks in recent days at Torrs Riverside Park in New Mills, on the Sett Valley Trail from New Mills to Hayfield, Kinder Reservoir and Chatsworth House.
"We are planning on doing a couple of local areas again that were bad the first time round - the Secondary School playing field in New Mills (the pavillion) and the Torrs. We've also had suggestions for Dovedale, Woodhead Tunnel and Snake Road.
"I shared Dylan's fundraiser on a local Facebook page - Let's Go Peak District - and that's what pushed him to his total. One chap donated £65 to get him to his total - I feel quite blown away by the kindness of strangers.
"We are so incredibly proud of Dylan. I think it's been a great challenge so far and it's raised awareness of how bad littering is. It's quite shocking how much there is about."
You can donate to Dylan's cause via his Just Giving page here: https://www.justgiving.com/fundraising/lockdownlitterpicks.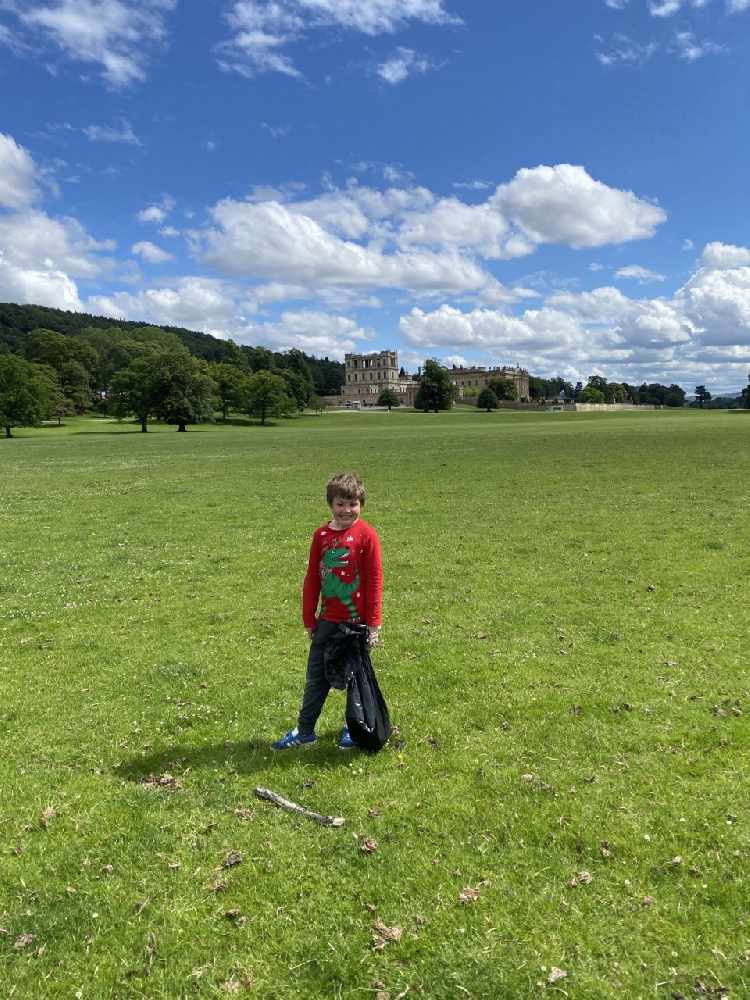 Main image:
Dylan on one of his litter picks.