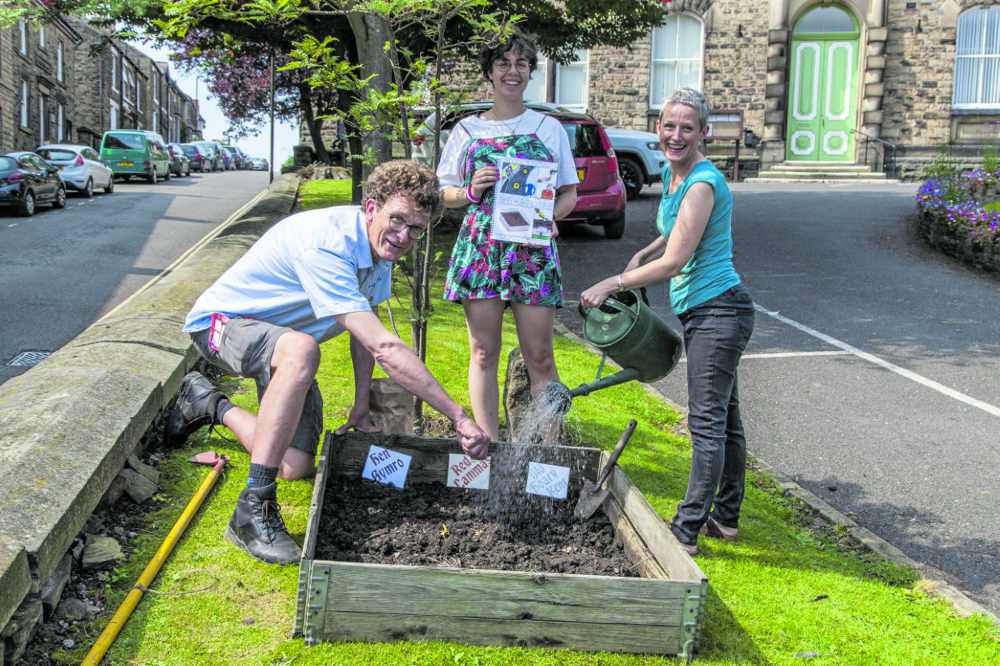 A month of art, music, drama, talks, entertainment, family activities and much more has begun as New Mills Festival 2020 is now officially under way. 
Such has been the year we've had amid the ongoing coronavirus pandemic, the popular festival - which normally attracts visitors from throughout the High Peak and beyond - has had to adapt with the times.
Many of its events this year are instead online or can be done from home or in the great outdoors.
There are a number of virtual events, ranging from music and drama to comedy and children's book readings.
Organisers say a range of events and activities can also be done at home - including Cardboard New Mills, Make yourself a Camera Obscura and the Family Fest Quest.
There's also a variety of activities that people can do outside, including a number of self-guided walks, a mystery trail and a navigation challenge.
With Covid-19 restrictions easing, there are also a number of events that can be attended in person - including a coffee morning at Spring Bank Arts on Saturday 5 September, children's cinema screenings and 'Pop-up performances' towards the end of the month.
There's also a photography competition being held, 'Lockdown Bites' is gathering food stories from lockdown and organisers are also launching 'Home Farm New Mills', which will involve people growing wheat in gardens, allotments and even in pots across the town.
Whilst some online events and screenings are taking place or will be available throughout the month, others are taking place or are being released on certain days, including the 'Inside' series of artist interviews, 'In the Shed' dramas, The Landscape Jukebox film and play and the 'medieval murder-mystery musical showcase', The Crooked Spire.
There will also be a series of Lockdown interviews, the first of which features Lucy Gell and is being released at 7pm on Tuesday (1 September).
The finale of this year's Festival is 'Light Up New Mills', which will take place between Friday 25 and Sunday 27 September - when it's hoped that people across New Mills will light up their homes, shops, gardens and businesses by creating illuminated window displays, hanging up fairy lights or festoon lighting or hanging up their old willow and paper lanterns.
Organisers said in a statement: "As with the year in general, this year's Festival will be different than normal, but we hope there will be a number of events and activities that interest you and we hope that as many people as usual will be able to take part in the Festival.
"Finally, thanks to everyone who has been involved in putting on this year's Festival, including those who have created or arranged the many events, those who have helped create the programme and marketed the Festival, our sponsors, all the businesses and organisations that assist in a variety of ways and everyone who has helped in any way. Without such help and assistance, we would not be able to hold the Festival."
To find out more about what's happening, visit www.newmillsfestival.co.uk or follow New Mills Festival on Facebook and Twitter.
Main image:
TEAM WORK: New Mills Festival director Toby Hardwick, media liaison officer Alison Vasey shows her expertise with the watering can and festival designer Polly Bartels adds some moral support as part of the 'Home Farm New Mills' event.