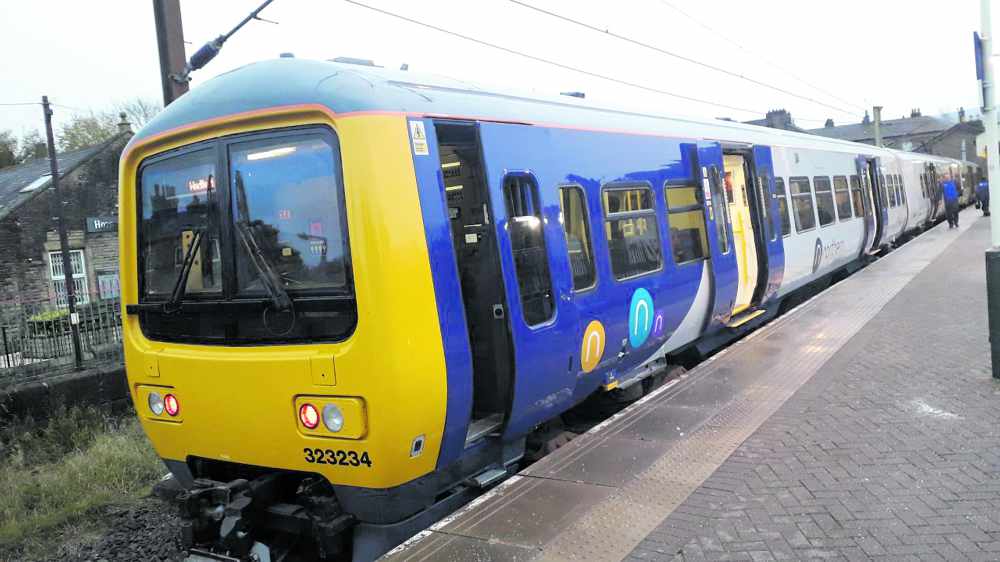 The Friends of Glossop Station's chairman has 'tested' one of Northern Rail's new look trains.
Neil Williams said it was just the ticket.
The first of the local Class 323 trains to be refurbished made an appearance on the Glossop line recently and they have been used regularly since.
Neil climbed on board, took a tour of the carriage and was impressed.
He said: "The quality of work is good. The guard said passengers thought they were on a new train."
The train has been in Wolverton undergoing a repaint inside and out.
Neil added: "Northern's revised house colours have been used externally so it looks very different.
"The seating has been upgraded along with the provision of a new visual information system.
"The train also features a large new access for all toilet in the middle coach.
"All 17 trains on the Hadfield to Manchester Piccadilly line will be upgraded similarly in a two year project funded by Northern."