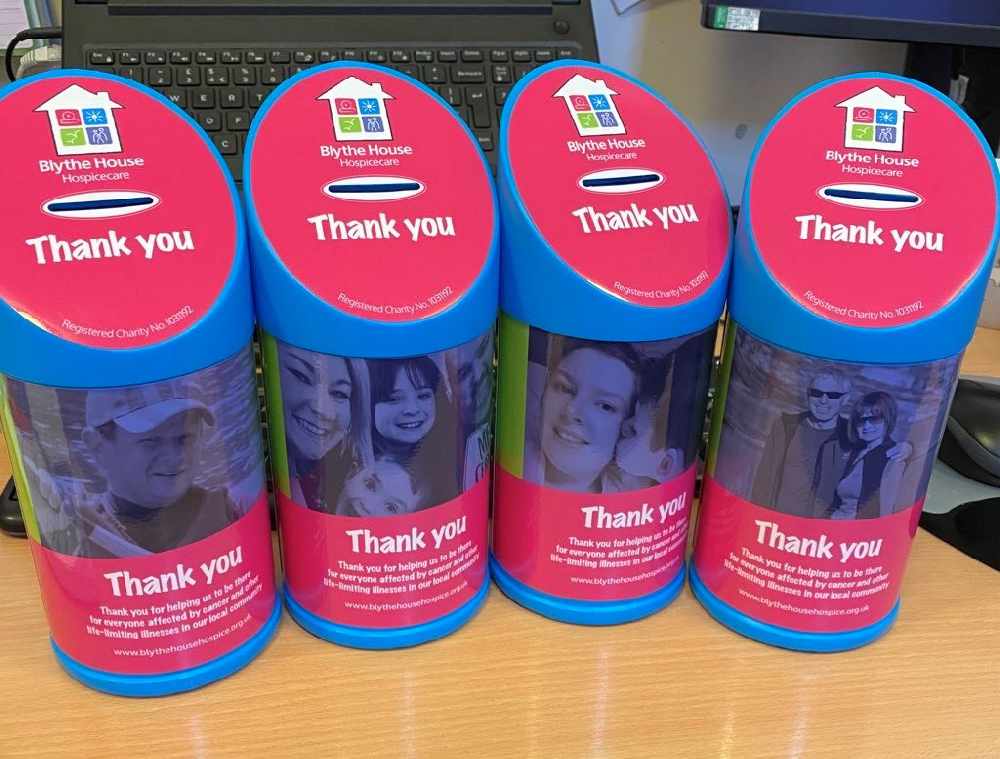 Chapel-based Blythe House Hospice has launched its new fundraising collection boxes, displaying the faces of dedicated hospice supporters. 
More than 170 collection pots are dispersed across the community in places like banks, shops, cafés, pubs and companies, with members of the public donating spare change to help support their local hospice.
The generosity of local people, and the businesses that display Blythe House collection pots, helped the hospice to raise an amazing £10,872 throughout 2018 and 2019.
All these donations enable the hospice to continue to provide free care and services to local patients with illnesses including cancer, COPD, heart failure and neurological conditions such as motor neurone disease, as well as supporting their carers and families.
Ben Hinchliffe fought cancer for much of his life, including having leukaemia as a child before being diagnosed with bowel cancer.
The former Frome resident moved to Chapel-en-le-Frith with his family in April 2017, and started to access the services at Blythe House soon after.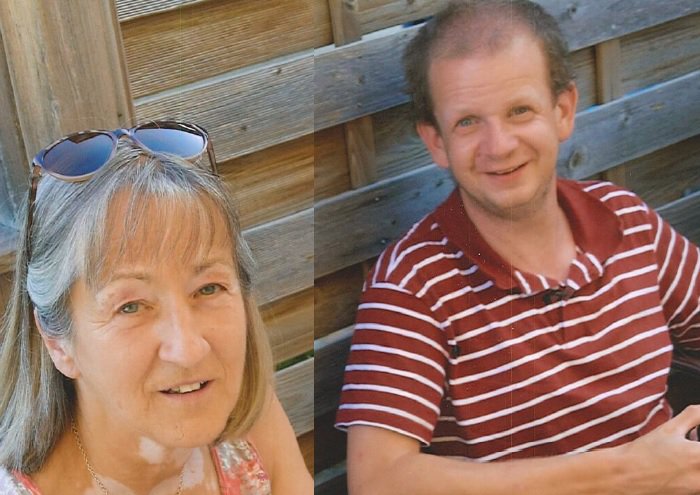 Ben and mum Sally
Sally, Ben's mum, said: "He always felt at home at Blythe House; he gained an awful lot from coming here. Ben tragically passed away in November 2018, aged just 36 years old.
"Blythe House continues to provide ongoing support to me and the rest of the family who are still coming to terms with our loss. Ben would have absolutely loved being the "face" of the Blythe House collection pots. He would have been honoured to have been asked."
A good friend of Ben's was fellow Chapel-en-le-Frith resident, Collette Russell (pictured below). The 30-year-old, who moved to the town from Fairfield in Buxton, started to attend Blythe House in April 2018, after being diagnosed with Hodgkin's Lymphoma.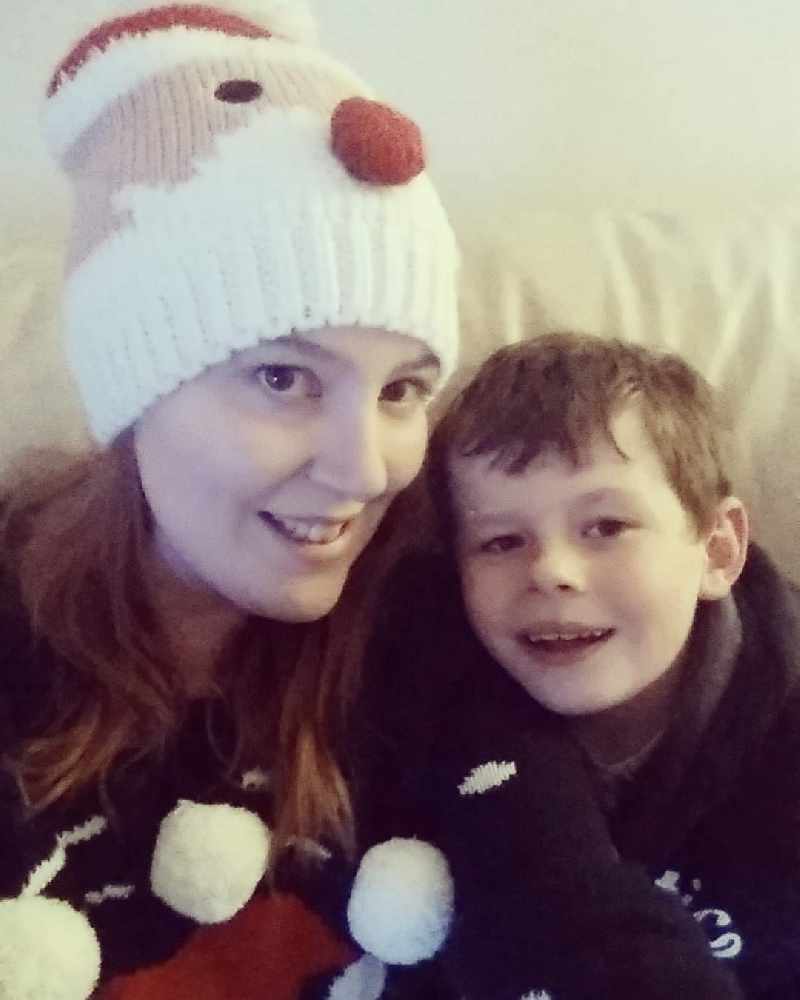 Collette, who has a 10-year-old son called Kenzie, said: "At first I didn't want to come to Blythe House; I thought it was a hospice building full of old people who were dying. It couldn't have been further from the truth. Here I have sought advice and support about work and benefits, and made friends for life; they are like my second family.
"The nurses nominated me to be the "face" of the collection pots; I was so pleased! It's bittersweet because Ben and I got on so, so well. I'm really proud to be on the collection pots alongside Ben. It's my way of being able to give just a little something back to Blythe House for all it has done for me."
Rebecca and Mark Tollerton, and their children, Amelia and George, from Dove Holes, also feature on the new collection pots, alongside Keith Bolton and his wife, Margaret, from Glossop.
If you would like to house a Blythe House collection box in your shop or local business, call 01298 815 388 or email fundraising@blythehouse.co.uk.