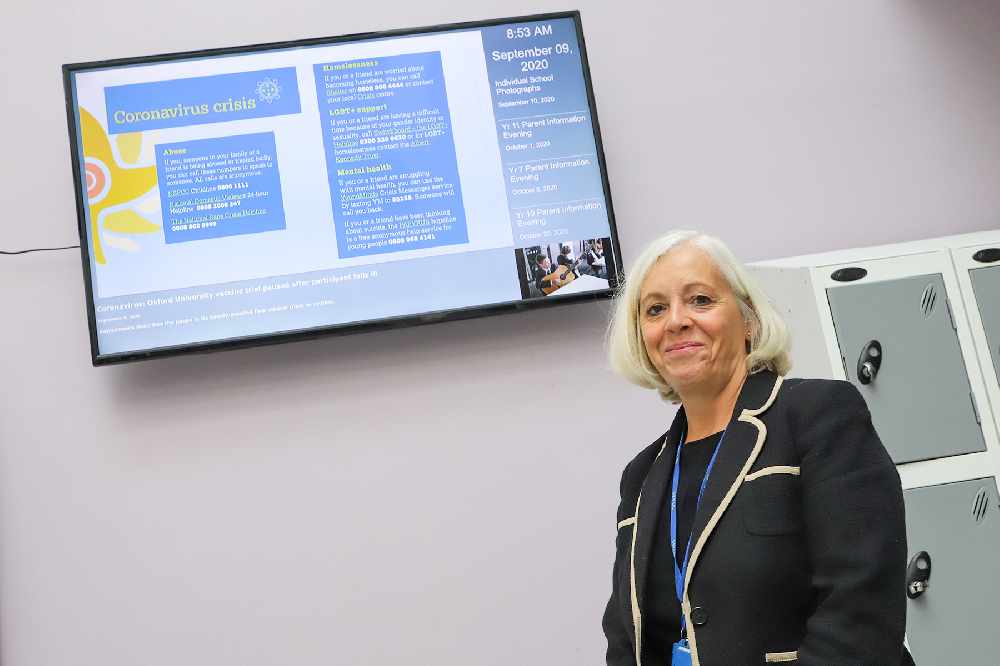 Debbie McGloin says she's confident that Glossopdale School "will go from strength to strength" as it embarks on a new era from next month.
Mrs McGloin (pictured) started her teaching career at Glossopdale, spending 20 years at the school before leaving in 2014 to become headteacher at New Mills School – which was in special measures at the time but received a 'Good' judgement from Ofsted within three years under her leadership.
She took on a secondment to return to Glossopdale as Executive Headteacher in November 2018 after the departure of Steve Playford.
But from 1 December, Mrs McGloin will take up the permanent post of headteacher and Glossopdale will also join The True Learning Partnership Academy Trust.
Originally founded by both Poynton High School and Lostock Hall Primary School in December 2018, the Trust now encompasses Disley Primary School and Hague Bar Primary School too.
In a letter to parents and carers, Mrs McGloin said she has mixed emotions but will "work tirelessly" to serve the Hadfield-based school.
She wrote: "Although I am sad to be leaving New Mills, it is time for me to use the experience I gained there to bring about the same results at Glossopdale.
"It is my absolute honour and privilege to take on this role, leadership is a service not a position or title, and I will work tirelessly to serve this school and its community."
Mrs McGloin also set out her vision for the school and says everyone has an important role to play.
"I have seen huge improvements at Glossopdale since I took on the secondment almost two years ago," she said.
"The school is unrecognisable in many ways. There's a strong culture of high expectations, we want all our students to be ambitious in their aspirations, to be the best that they can be, to desire success and not settle for mediocrity.
"We have a clear vision which is driven passionately by everyone at the school and a set of values which permeate through everything we do. We place great emphasis on building strong characters traits in all of our students because we firmly believe that strength of character is the fundamental cornerstone of academic success.
"Our mission is to develop in each of our students the academic skills, learning habits, values and character traits necessary to thrive and achieve excellence.
"I am confident that with the collective effort of everyone involved with the school, the staff, governors and parents, and the Trust, the school will go from strength to strength."
Meanwhile, students in Years 7 to 11 at the school have returned to the classroom this week following half term and having to self-isolate for 14 days, after one member of staff and one student tested positive for coronavirus.