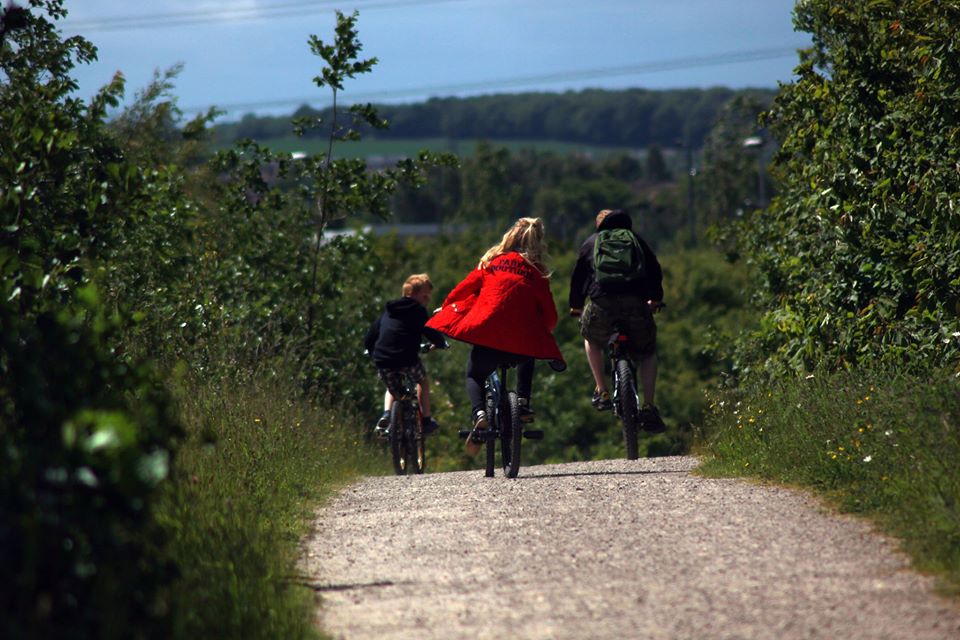 A new mile-long cycle path has been unveiled that will run alongside the new Mottram Bypass.
Highways England is developing plans for a combined footpath and cycleway alongside the proposed £228million bypass.
It would run alongside the new single carriageway road between Mottram Moor and Woolley Bridge which is designed to separate Glossop Traffic from vehicles travelling over the Pennines, along the A628 Woodhead Pass. Mottram currently sees around 25,000 vehicles travel through it every day, including over 2,000 HGV's. That's equivalent to one lorry entering the village every 42 seconds.
The cycle path will link Glossop up with the Trans Pennine Trail, a 215 mile route between Southport and Hornsea. Cyclists would join the trail at Woolley Bridge and can make their way across the network alongside rivers and canals through the Pennines.
The plans also include better pedestrian and cyclist crossings at the M67 roundabout.
Andy Dawson, Highways England's project manager, said: "The new bypass will make journeys better for people travelling over the Pennines by tackling congestion, and make life better for residents in Mottram by reducing noise and improving air quality.
"We're also really excited about being able to include the combined footpath and cycleway in our plans, which will help Mottram's walkers and cyclists easily reach the Trans Pennine Trail.
"You can have your say on our proposals by taking part in our public consultation, and help make the new cycleway and bypass become a reality."
Mandy Loach, Trans Pennine Trail Officer, said: "We're excited to see this proposal bring a new connection to the Trans Pennine Trail network through Mottram and expand the local sustainable transport offer."
A webinar is taking place at 2pm on Saturday 21 November, where the project team will provide more details on the scheme and answer your questions. Visit www.highwaysengland.co.uk/A57-Upgrade to take part.
You can also speak to a member of the team by calling 0808 196 4502 every Tuesday until the end of November from 10am until 3pm, and from 4pm until 8pm.
A planning application for Mottram bypass is due to be submitted next year once the consultation responses have been considered and, if the project is approved by the government, construction work could start by spring 2023.