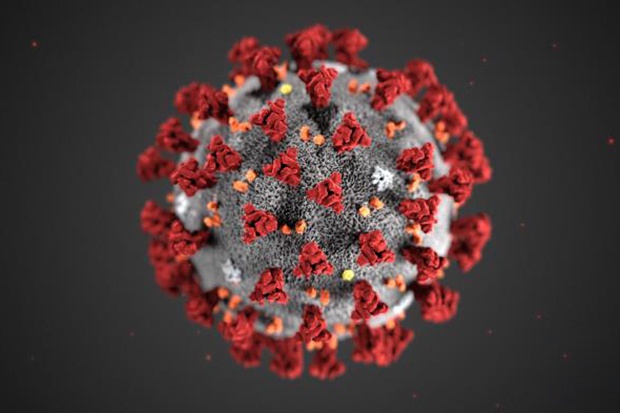 A new campaign has been launched locally, in a bid to dispel misleading information circulating on social media and in the news surrounding the Covid-19 pandemic. 
'Covid 19 - Get the Facts' has been started by Derbyshire County Council, in partnership with other healthcare organisations in the county, with the aim of "setting the record straight".
In the High Peak, High Peak CVS and The Bureau in Glossopdale are also part of the initiative looking to ensure that clear, relevant and up-to-date information is shared to those that need it.
The county council say the campaign provides trusted, professionally sourced information about some of the main issues people may have questions about.
This includes the Covid vaccinations, the importance of prevention measures such as wearing a face covering and social distancing, as well as information about a wide range of other Covid related topics.
Councillor Carol Hart, Cabinet Member for Health and Communities, said: "We're seeing an alarming rise in fake news and disinformation being circulated around Covid 19 and the new vaccinations.
"Locally people are receiving leaflets through their doors and being bombarded with misleading messaging and other misinformation via social media.
"This could have very real impacts on the take up of the vaccination and its overall efficacy which is why we are doing all we can to ensure that people get the correct information."
Healthcare professionals from organisations including Derbyshire Community Health Services and Derby and Derbyshire Clinical Commissioning Group will also be providing short, information films about some of the main questions people might have.
Michelle Bateman, chief nurse for Derbyshire Community Health Services NHS Foundation Trust, said: "It is so important that people have the right, accurate information about Covid-19 and how best to protect themselves from the virus.
"This new campaign is a fantastic source of factual and easy to understand knowledge, which will really help Derbyshire residents to keep themselves safe and to be confident in accepting the vaccination when they are offered it.
"The pandemic has already caused too much heartache to people who have lost loved ones.
"We need to do all we can to prevent people putting themselves at risk because of misinformation. I welcome this campaign as a source of information people can trust."
NHS Derby and Derbyshire Clinical Commissioning Group Medical Director Steve Lloyd added: "We are delighted with the response of the public to invitations to take up the Covid vaccine, but we also know that some people have concerns about the vaccination, based on misinformation or misunderstanding.
"This has often been propagated through social media, and we want the public to be confident that the approved vaccines are safe and effective when used correctly.
"Teams across Derbyshire are working hard to inform and help the public, and we're proud to be working with partner organisations to ensure we deliver this essential vaccine. Lots of people are stepping up to spread the positive messages, and that will help to save lives."
The county council say all of the information used in the campaign has been quality checked by its Health Protection team and is drawn from reliable sources including Public Health England, Joined Up Care Derbyshire and the NHS.
People can find out more by visiting www.derbyshire.gov.uk/covidfacts.
Meanwhile, the Community Messaging Partnership, which will focus on the High Peak via High Peak CVS and Glossopdale specifically via The Bureau, will initially be targeting information about coronavirus with an aim to help reduce the numbers of infections in local areas.
Through a network of community, voluntary and faith organisations, as well as businesses and individuals, they will be gathering feedback about what is concerning their communities and discussing how information can get out to those people.
A spokesperson for High Peak CVS said: "It could be anything to do with coronavirus, from what restrictions are relevant at the moment, to what kind of financial support is available – we want to make sure that everyone has the tools that they need to be safe, happy and well.
"We are inviting people to join our network! All we need is some willing participants and a very small amount of your time. The more members we have from all walks of life, the better the feedback we can gather, and the more people we can reach.
"If you would like to know more, please fill out your details here https://bit.ly/3jh3DzT or check out the direct link here https://bit.ly/39LLHdu."
You can also email High Peak CVS at hello@highpeakcvs.org.uk or The Bureau at communitymessaging@the-bureau.org.uk or check out their respective websites at www.highpeakcvs.org.uk or www.the-bureau.org.uk.
Read more from the Glossop Chronicle
Click here for more of the latest news
Click here to read the latest edition of the paper online
Click here to find out where you can pick up a copy of the paper