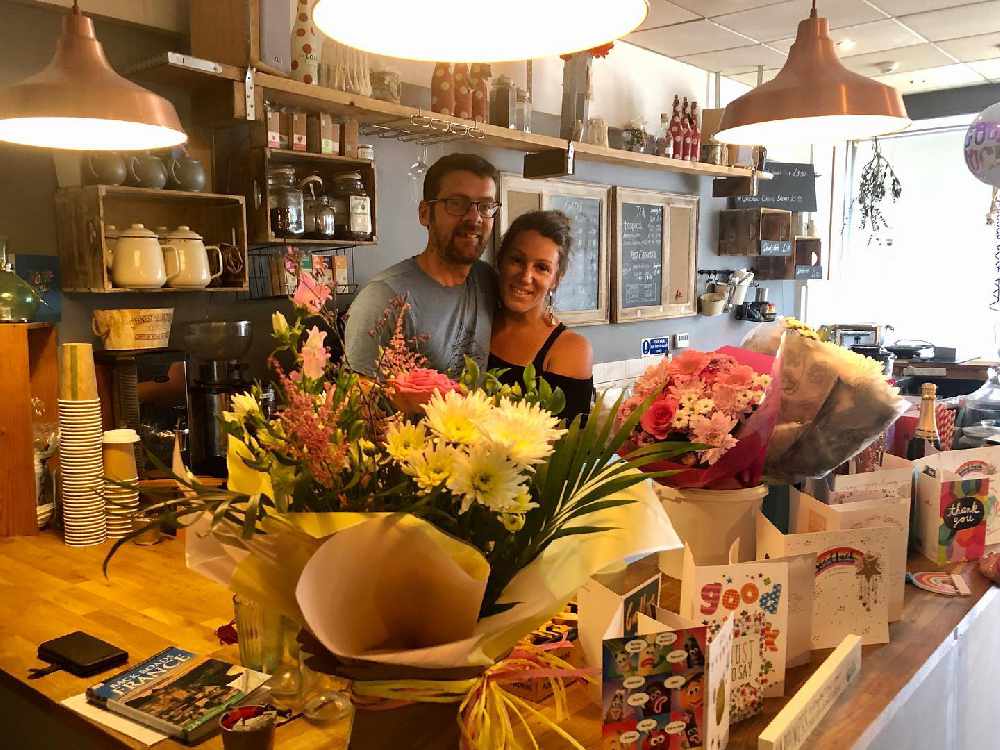 A warm-hearted couple whose coffee shop on Glossop high street has proven extremely popular have hung up their apron strings for the final time.
Liz and Ian Dowd have been welcoming customers to Panaderia by Dowds on High Street West for almost four years but last Saturday (1 August) was their final day behind the counter.
The couple, who also used to own Decanter Bar next door and previously owned a restaurant further down the high street, are moving on to "the next chapter in our lives" but the coffee and cake shop will be staying open under new management.
They have been inundated with flowers and gifts from their loyal customers and thank everyone for their support over the years.
A post on their Facebook page read: "Thank you from the bottom of our hearts. We are overwhelmed with the love and support you have all given us, from the day we opened in November 2016 to our last day. We can't thank you all enough for everything.
"We have been blessed to have met so many amazing people that have become friends and our fabulous staff who have supported us, you've all been a special part of our team and made our memories at Panaderia & Decanter.
"We wish Patrick and Lisa all the best and good luck with Panaderia, I'm sure you'll be fantastic, and also Helen and Neil at Decanter Bar - we wish you all the best for a successful future. We couldn't have wished for nicer people to have taken over. From both of us, a HUGE thank you."
The couple said last month they made the personal decision to leave the coffee shop behind with "a heavy heart" after taking "time to reflect" over the past few months, but said they were "so happy to have found a couple who are as excited and passionate as we are about coffee and cake" to continue to "provide you a unique coffee shop experience on our amazing high street".