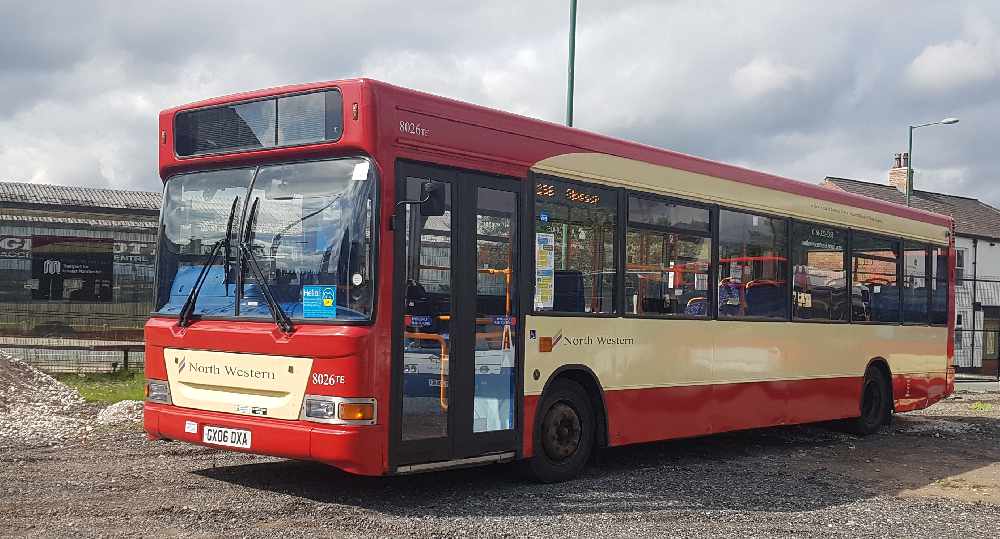 The new 236 bus service between Glossop and Ashton-under-Lyne, which only started earlier this week, has stopped running - temporarily at least.
Northwestern Buses - part of the GB Coaches group - took over the running of the service from Tuesday (1 September) and extended it to serve Simmondley, Gamesley and Tameside Hospital.
The previous operator Stagecoach Manchester decided to withdraw at the end of August, and add more 237 services instead, to "simplify the services" - having described them as "declining" with "inefficient timetables".
But a number of passengers took to social media on Friday morning, reporting that the bus had already stopped running and expressing their disappointment.
Derbyshire County Council confirmed last month that, as was the case when the 236 was run by Stagecoach, the new service is a commercial service with no direct financial subsidy from DCC.
'I'm trying to work out a plan to save this bus'
When contacted by the Chronicle, Wayne Dawes, Head of Bus Operations at Northwestern Buses, confirmed the reports were true.
He said: "Due to Covid-19, and the way things are, our parent company has hit a few financial problems so we're trying to work through them to resume the service as soon as possible. I'm trying to work out a plan to save this bus."
Mr Dawes added in a Facebook post: "It is with a heavy heart that I have to write this. As of midnight last night (Thursday), GB group has some financial problems doused by the recent world pandemic. The 236 will not be running today (Friday) and me personally will be spending today out of a job and also trying to put together a financial rescue package to save Northwestern Buses and its staff and services.
"Sorry to passengers for any convenience this may cause. I shall keep you all informed of the situation."
'This is a completely unacceptable way to run public transport'
Stalybridge and Hyde MP Jonathan Reynolds, whose constituents will be affected by the service stopping, described it as "an outrage" and "a completely unacceptable way to public transport". He said it's another reason why buses should be back under public control.
Mr Reynolds posted on his Facebook page: "I've just been informed that North Western Buses have today dropped the 236 bus service between Glossop and Ashton via Stalybridge, without even informing Transport for Greater Manchester, never mind consulting with local residents.
"This is an outrage and I will be making my feelings very clear to North Western. I'm afraid this is exactly the reason we've been campaigning for #BetterBuses back in public control - no-one should ever be left waiting for a bus it turns out may never come!
"The 237 is still running and passengers can visit http://www.tfgm.com/ for journey advice, or call 0161 244 1000. This is a completely unacceptable way to run public transport. We need to take back control from unaccountable companies now."
Etherow county councillor Becki Woods, who serves Gamesley, Hadfield and Tintwistle, commented: "It's hugely disappointing the new 236 bus service seems to have faltered, particularly as unlike the previous service its route takes in crucial destinations, like Tameside Hospital. However I hope it's just a glitch, and the service will be up and running again as soon as possible."