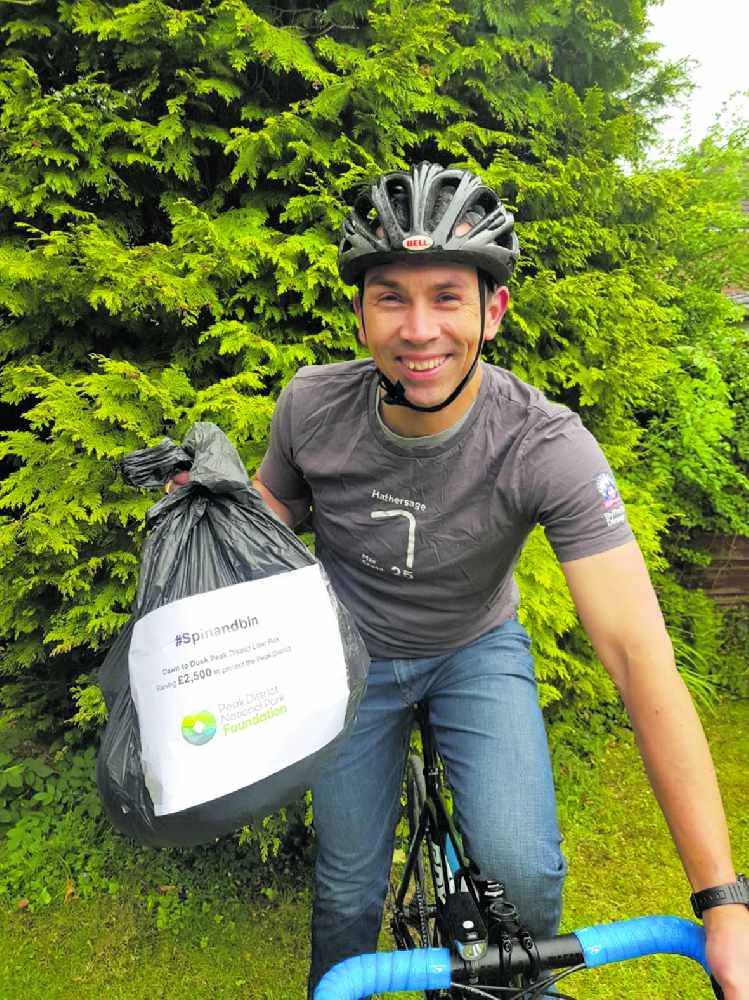 It'll be the longest day in more ways than one for intrepid cyclist Alex Waddington.
While most of us will be enjoying the long hours of daylight on Saturday, Alex (pictured) will be tackling an epic 16-hour, pedal-powered sponsored litter pick across the Peak District National Park.
A trustee of the Peak District National Park Foundation, which he is fundraising for, he will begin his journey as dawn breaks at 4.39am and end at 9.40pm, as the sun sets – and hopes to smash his £2,500 fundraising target in the process.
Armed with a folding litter picker, plastic gloves and a stash of rubbish bags, he'll start his day by tackling the infamous Holme Moss climb before pedalling south across more than 100 miles of hilly terrain, collecting and bagging up as much litter as he can along the way.
Alex, who lives in Stockport and is a regular visitor to the national park, says: "The longest day is always one I try to mark by doing something special. Last year I set off at 3.40am and ran up Kinder to watch the sun rise. This year, my aim is to cycle across the national park, collecting as much litter as possible from some of the worst grot spots. Each bag I fill will be collected by a small support team for disposal.
"I'm hugely grateful to all my sponsors so far, but it's going to need a big effort to hit my target – your support will keep me going when my legs are failing and the hills are steep and long."
To donate to Alex's Spin and Bin challenge, go to https://peakdistrict.charitycheckout.co.uk/pf/spinandbinpeakdistrict.