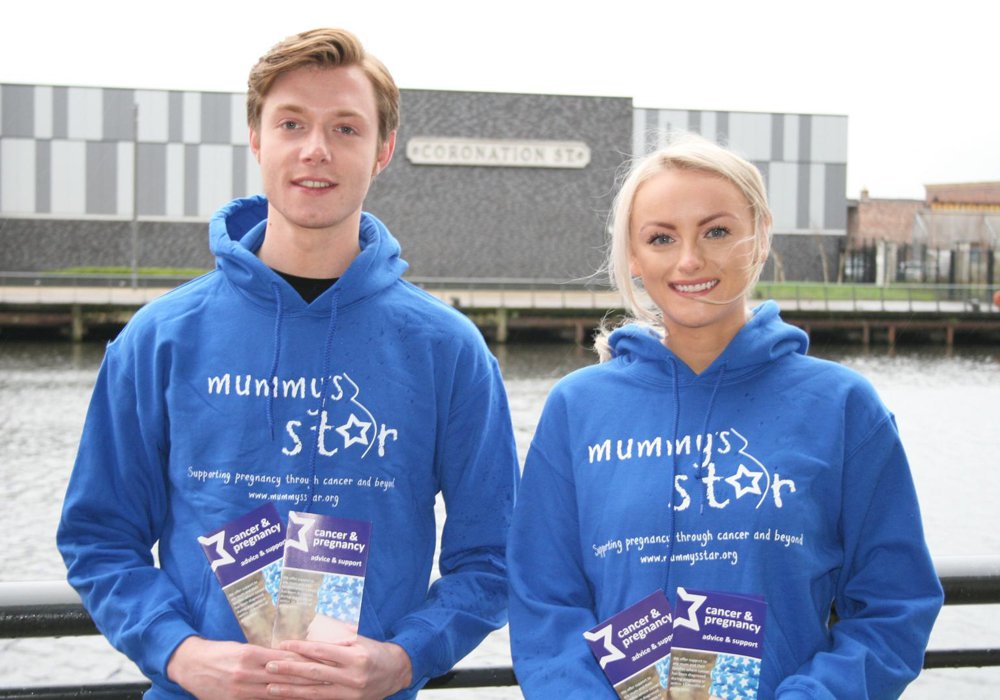 Former Coronation Street actress and Mummy's Star patron Katie McGlynn has won a National Television Award.
The 26-year-old, who played Sinead Tinker in the ITV soap, claimed the Serial Drama Performance gong at Tuesday night's glittering ceremony at The O2 in London.
A huge congratulations to @KatiexMcGlynn on picking up the Serial Drama award! What a year for it! ✨#NTAs pic.twitter.com/jY7tkdnKZR

— National TV Awards (@OfficialNTAs) January 28, 2020
She joined the cobbles seven years ago before leaving back in October when her character lost a long battle with cervical cancer.
Last January, Katie - along with fellow actor Rob Mallard, who played her on-screen husband Daniel Osbourne - became celebrity patrons of Mummy's Star.
The Hadfield-based charity, founded in 2013, is the only registered charity in the UK and Ireland dedicated to women and their families affected by cancer during pregnancy shortly after a birth.
Mummy's Star worked closely with the two actors, alongside the production and research team at Coronation Street, on the development of the emotive cancer and pregnancy storyline which captured the hearts of viewers and inspired many young people to get cervical cancer screenings.
The charity said in a statement after Katie's award win: "Huge congratulations to our patron Katie McGlynn on her NTA award. This Coronation Street storyline has done so much to raise awareness of cancer in and around pregnancy, particularly cervical cancer. We're very touched that she mentioned us tonight in her acceptance speech."
Pete Wallroth, founder and CEO of Mummy's Star, said: "Absolutely delighted for Katie McGlynn on her well deserved NTA and incredibly touched that she mentioned Mummy's Star and I in the midst of her big moment. Both her and Rob Mallard are a pleasure to work with and very humble individuals.
"That storyline did so much to bring a greater awareness as to the impact of a cancer diagnosis in or around pregnancy for families and we'll always be thankful that Coronation Street got us involved, researched it so well and listened to all the details we shared. Thank you for all the kind messages."
It's not every morning you wake up next to an NTA award!!! 😭❤️ Honestly so humbled & full of love right now, thank you all so much for voting & to team @itvcorrie, you've been the most amazing place to call home for 7 years! I cannot tell you how much this means to me 💕 #NTAs

— Katie McGlynn (@KatiexMcGlynn) January 29, 2020
Main image:
Katie McGlynn and Rob Mallard wearing their Mummy's Star jumpers outside the Coronation Street studios at MediaCityUK in Salford. (Image credit: Mummy's Star)