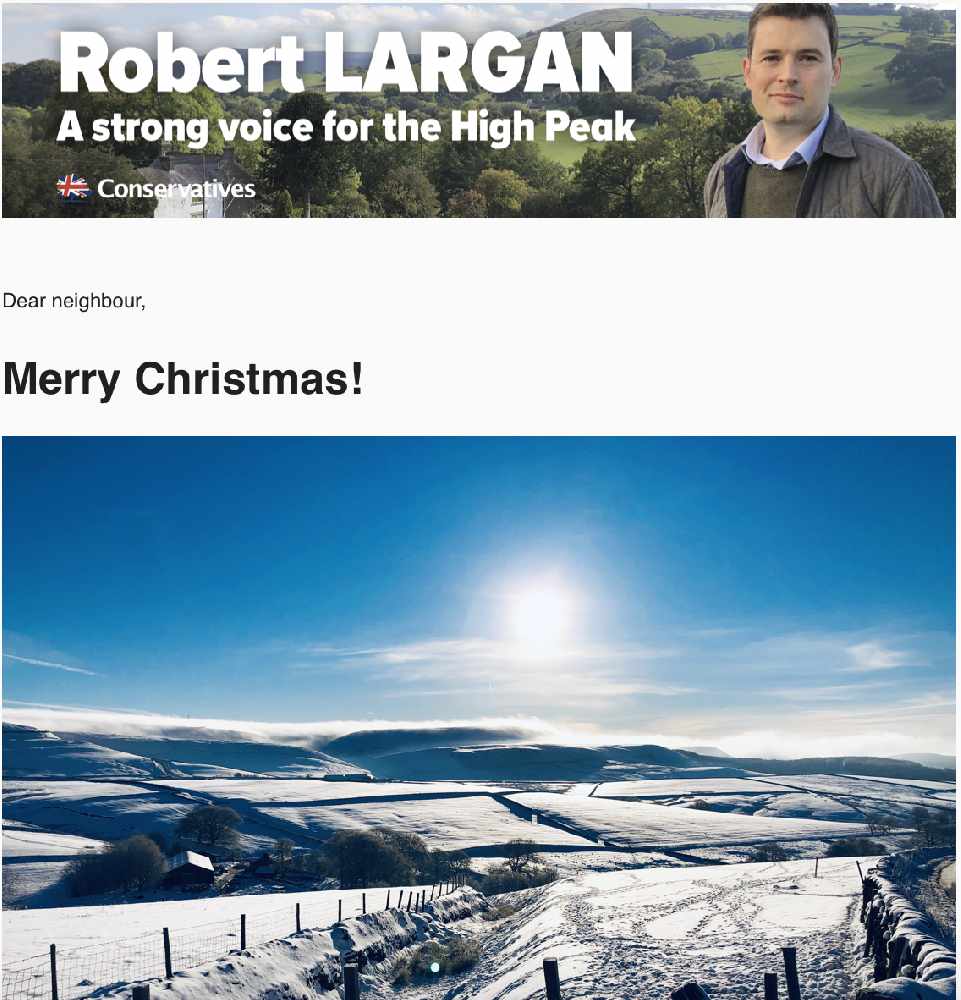 High Peak MP Robert Largan has sent an electronic Christmas card this year, in order to be more environmentally friendly.
With the money saved on regular cards and stamps, the newly-elected politician says he has made a donation to Blythe House Hospicecare. The Chapel-based hospice offers free, individualised, holistic care and support for anyone in the High Peak living with cancer or other serious, life-limiting illnesses.
Mr Largan also passes on his best wishes to everyone in the borough during the festive period.
He said: "In the election campaign, I repeatedly said that tackling climate change and protecting our environment are personally important to me. And I meant it. That's why I'm not sending out a traditional Christmas card but an environmentally friendly e-card (pictured).
"I've made a donation to the fantastic Blythe House Hospice for the amount that I would normally spend on cards and stamps. If you wish to make a donation yourself, you can do so here: https://www.blythehousehospice.org.uk/.
"I wish everyone in High Peak, no matter who they voted for, a Merry Christmas and a Happy New Year!"
Mr Largan, of the Conservative Party, won the High Peak seat in the election on 12 December.