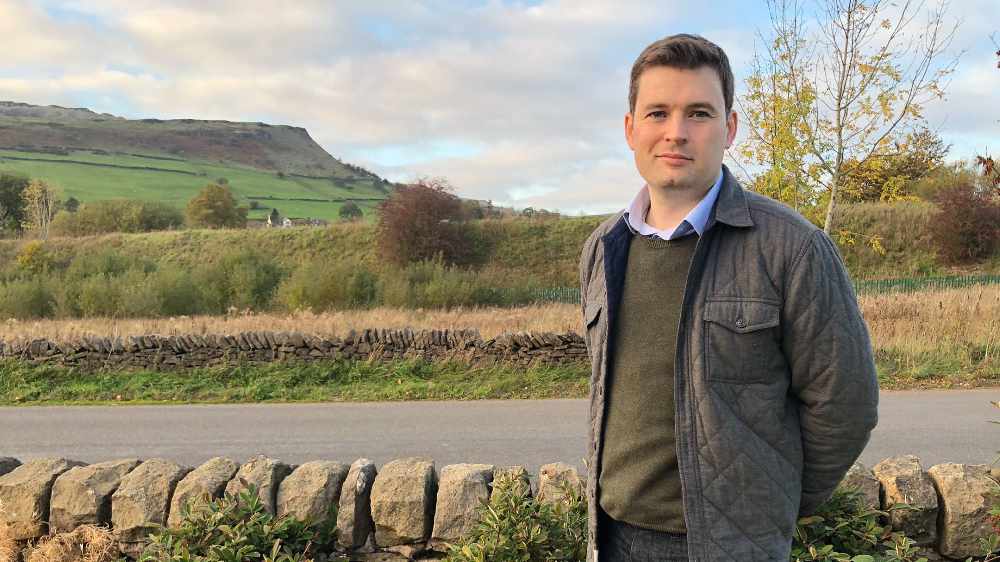 News that temporary work to repair a section of Toddbrook Reservoir dam will begin next month has been welcomed by newly-elected High Peak MP Robert Largan.
More than 1,500 people were ordered to evacuate Whaley Bridge in August as the dam partially collapsed.
The Canal and River Trust has confirmed that temporary work will begin on the damaged auxiliary spillway on 6 January, with the reservoir remaining drained until the permanent repairs have been completed.
Responding to the news, Mr Largan said: "This is welcome news but there is still a long way to go and we need to make sure we properly learn the lessons about what went wrong to make sure there are no similar incidents anywhere else.
"The canal and reservoirs affect many properties in Whaley Bridge and so it's important that local people are reassured they are being properly managed, especially given the effects of climate change which could see us likely to be facing more frequent extreme weather. That means we need to think very carefully about maintenance and investment in our water infrastructure."
Mr Largan added: "I was particularly pleased the Conservative Party Manifesto promised that our new Conservative Government would prioritise the environment in the first budget and has outlined £4bn for flood defences. As High Peak's MP I shall be seeing what can be done for our area to receive part of this funding."